Wells is the smallest city in England, (excluding the City of London). However it's not the smallest city in Britain as St David's in Wales takes that title. There's something very special about a city that you can walk across without needing public transport or a car. There's also something a little more special about Wells - I was born there. It's also the place we will get married. It's a special city to me and that's why we choose to go back there to get wed.
On my latest visit to Somerset I've found myself taking a lot more photos, wanting to share it with you. I realise when I was younger I took it all for granted. People travel miles to see my 'neck of the woods'. When did I get so old? When did I start realizing how pretty my home county is?
Well I honestly believe my blog has quite a lot to do with it. If I wasn't sharing these photos of my city with you then they'd probably just sit on my phone until I deleted them, what a waste. I've also promised the lovely Kelly (80 pairs of shoes) that I will get round to publishing this post as she is exploring each County in England during 2016. I'm pretty sure you'll be able to find some lovely doors to take photos of Kelly.
Let me tell you a little more about Wells.. '
The history of Wells goes right back to the Roman times when we know that there was a settlement, probably because of the springs that bubble up here.
Wells gets its name from the springs which can today be found in the gardens of the Bishop's Palace'.
Source, here. is famous for it's Cathedral and Bishop's Palace, both stunning if slightly gothic. The Cathedral is described as the "most poetic of the English Cathedrals

". Highlights also include
the Market Place, (home to weekly Farmer's Markets) plus it's quaint High Street and Vicar's Close. Peniless Porch and the Bishop's Eye are also beautiful features of Wells.
Wells boasts some lovely independent shops as well as some high street names. It's recently gained a Waitrose and is growing rapidly with new builds. However it's the centre you need to focus on..
I'll let the pictures do the talking..

The Bishop's Palace & Moat

The Cathedral and Surrounding area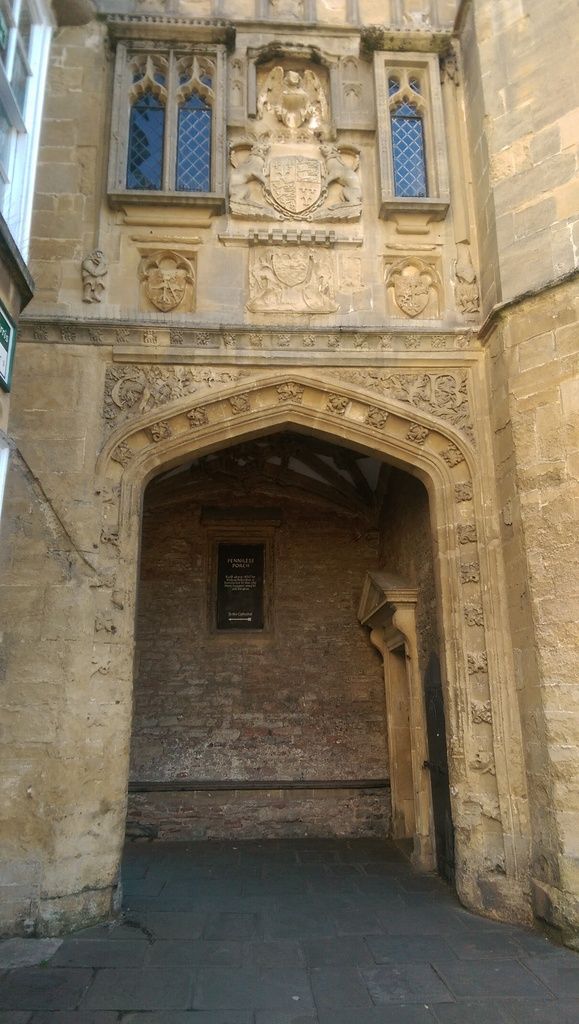 Vicar's Close
Vicar's Close is claimed to be the oldest purely residential street with original buildings surviving intact in
Europe
. It's really rather photogenic.
There's an awf
ul lot of history to be explored in Wells. Sometimes I realise how little I know about the place I was born. I read this article during the week and let's just say I didn't know all 5 facts.
The Market Place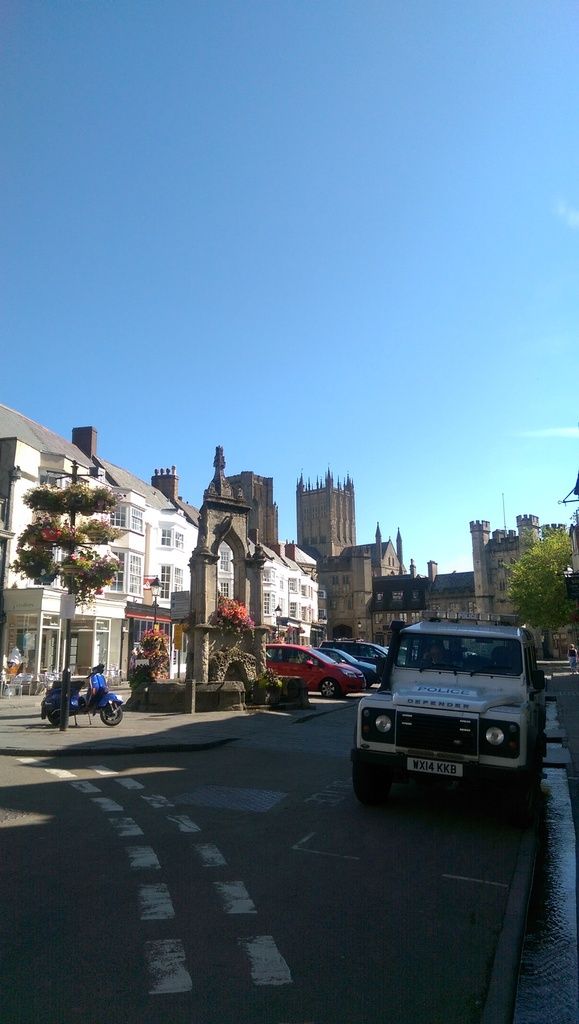 The above picture shows the running water from the wells in the Bishop's Palace. Did you know Wells was featured as the village of Sandford in Hot Fuzz.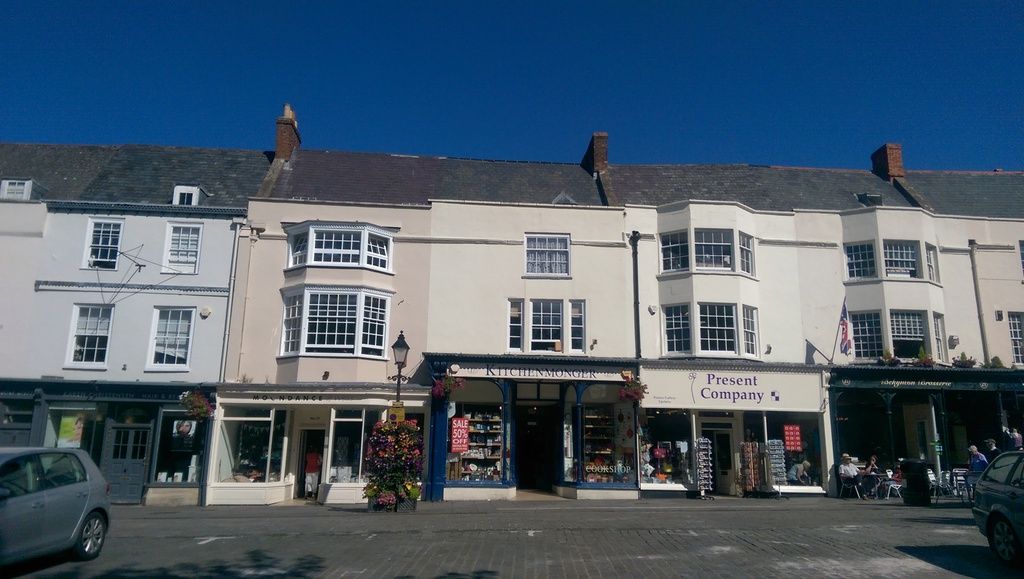 Whilst you're wandering around Wells you'll probably need somewhere to stop off for lunch and a coffee and for that

I would really recommend Strangers with Coffee in Wells. I think it's one of the nicest coffee shops going, in fact it's been voted #1 of 8 for Coffee & Tea in Wells. Y

ou can read about my visit last year

here

.
Wandering around Wells is a lovely - a perfect spot to explore, especially if you find yourself in Somerset. Wells is nestled in the corner of the Mendip Hills a 45 minute drive from Bath, and Bristol. It's definitely worth the detour, or a scheduled trip in it's own right. You could also combine a trip to Wells with a visit to Bath, which is a UNESCO World Heritage City, and another city close to my heart, as I lived there for 2 years whilst studying.
Until next time. X