When a man is tired of London
,
he is tired of life
. "Why, Sir, you find no
man
, at all intellectual, who is willing to leave
London
. No, Sir,
when a man is tired of London
,
he is tired of life
; for there is in
London
all that
life
can afford." — Samuel Johnson.
I can't quite believe it.. we've now called London home for 6 years. We moved to London in 2010 when I took my first nanny job (since qualifying) and haven't looked back since.
London is a funny old place - some say it's isolating, nobody talks to each other, it's too busy and not very welcoming. But I love it. Of course it can be all of those things. But it's also so much more. There's always something going on in London, there are lots of opportunities to meet people if you want to.
It was just a few weeks ago when a woman asked me which underground line she should take that I realised I can do this. I've done this before. I'm not flustered and lost like she was, bless her. I was like that in the beginning - it was confusing and difficult to remember. However I am no expert I don't travel daily on the tube, so perhaps I'm not a real Londoner.
I'm happy to call London home. Over the past 6 years we've seen some lovely corners of London. Some of my favourite bits include
Peggy Porschen
, afternoon tea at the
Connaught
. Wandering around places like
Borough Market
and Greenwich.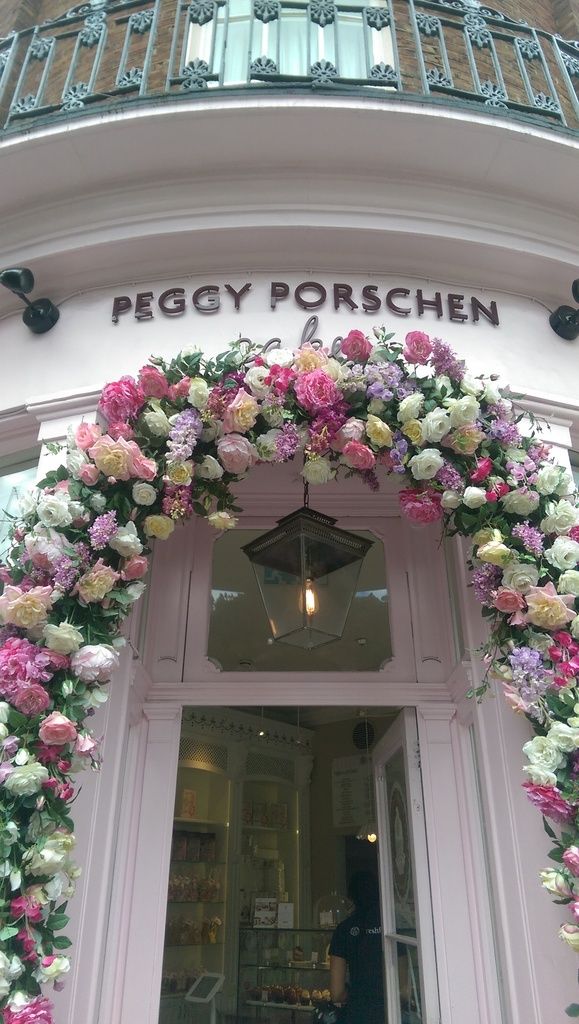 I've really enjoyed learning a little more about London on Yannick's 'Macaroons & Mews' tours (read more
here
) and his Piccadilly and Petit Fours tour (more
here
). I've also found some scrummy places to eat and drink coffee/tea thanks to my lovely London books. Tea & Cake London, London Villages and Café London. I really must pull them out more often and pack myself up onto more London adventures. I do love wandering London and I'm so glad I've had my blog to accompany me.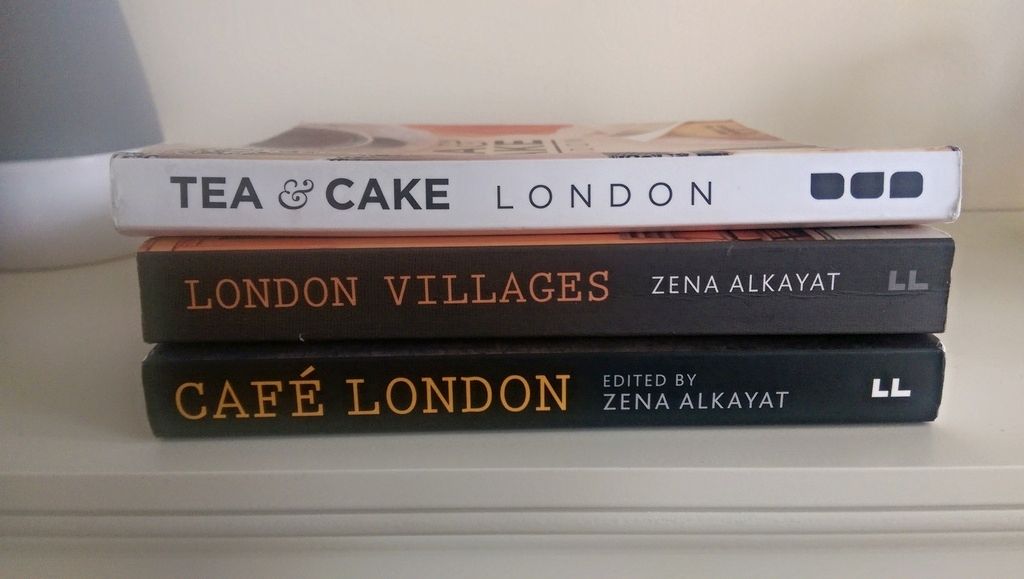 Did you know it's the Tea & Cake book that got me started with my blogging adventure? I went to the British Library in search of books for my dissertation (without knowing about the lengthy process you have to go through to access books there), anyway to cut a long story short I ended up in the bookshop buying Tea & Cake.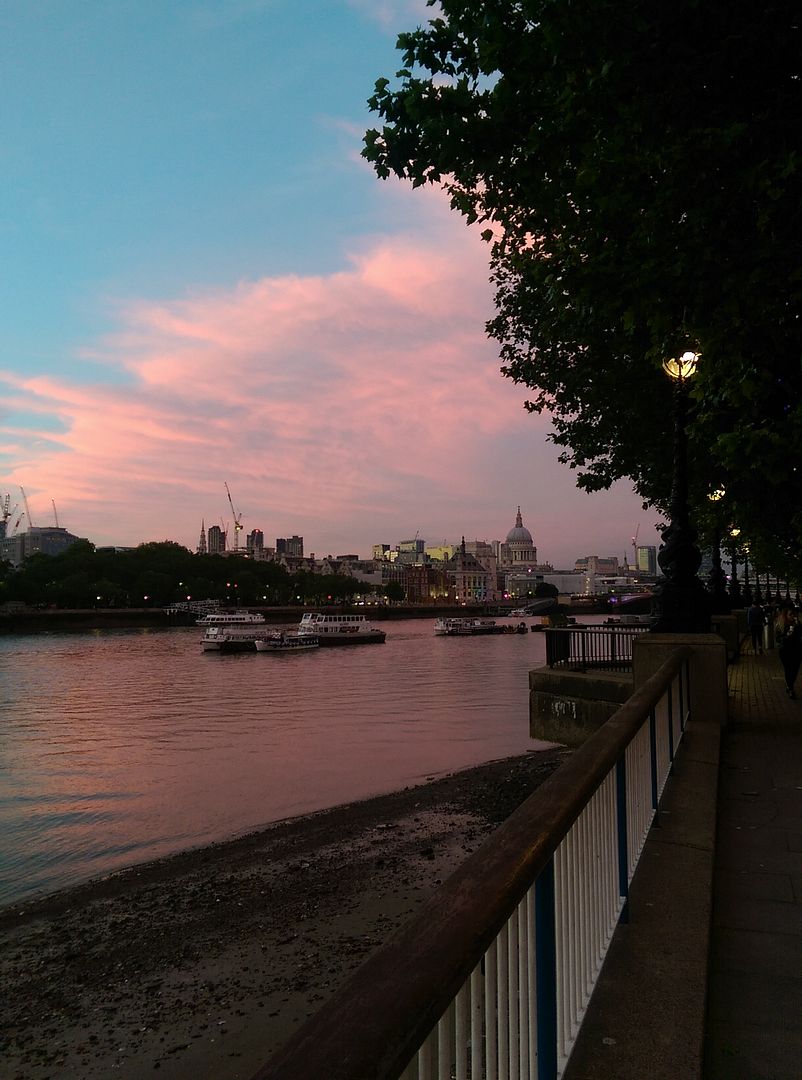 I'm grateful to be able to enjoy a wander along the Southbank and catch lovely evening skies like this one. St Paul's is one of my favourite landmarks in London one day I will climb it again. I really love exploring less known shopping centres (with amazing views) like One New Change. Or Canary Wharf Shopping Centre.
There's nothing I love more than cycling around London on the Santander hire bikes, with the sun on my back, showing family or friends the highlights of our city. Or standing on Waterloo Bridge with an iced coffee in hand, admiring the view. Subsequently I can't find that picture, and I really rather liked it.
There is still however so much more for me to see.. to name just a few things... I want to wander along Hackney Wick and visit the Queen Elizabeth Olympic Park, which I'm ashamed to say I still haven't visited. I still haven't visited the Sky Garden either. And I've got a voucher for Dinner at The Shard to use in the coming months - but I'll never get bored of that view. Never. There's so much more that I need to do. It's a good job my time in London isn't limited.
So back to that Anniversary of ours London, how shall we celebrate?