Iceland is a land of landscape. Does that even make sense? Landscape I've not really seen before, the only thing perhaps a little similar I'd say is New Zealand. In one panaroma you can see the sea, lava fields, mountains and volcanos it's just rather amazing. Likewise with the weather I feel you could easily see sun and blue clouds, grey clouds, rain and a rainbow all with one movement from left to right or viceaversa.
Let's start in Reykjavik, which I have finally learnt how to spell, typing it so many times whilst preparing these blog posts. The main sights to see I would say are the Harbour and Harpa Music Hall, Hallgrímskirkja Cathedral, the Sun Voyager sculpture. All of which are in easy walking distance from each other. Okay so the Cathedral is a little further a field, (just under 20 minutes walk) but you won't have to get a taxi to see it. (Unless you can't walk far). Also you will pass lots of lovely shops en route - perfect! Reykjavik is a very easy city to get around, there are a few hills, but it's great to wander around knowing that everything you want to see is within walking distance.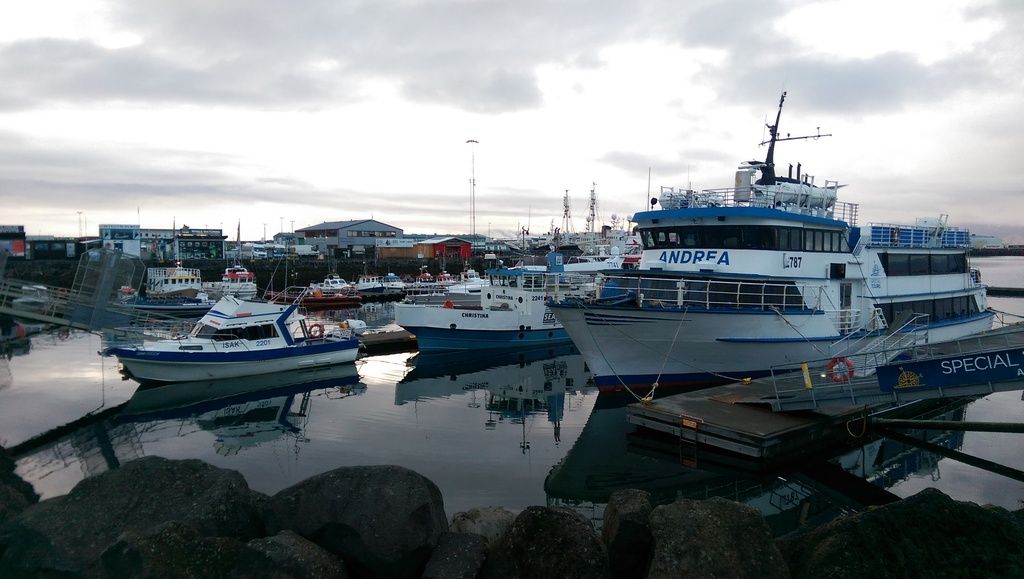 The Old Harbour, Reykjavik.
A corner of Harpa Musical Hall, the harbour and mountains in the background.
The Sun Voyager sculpture.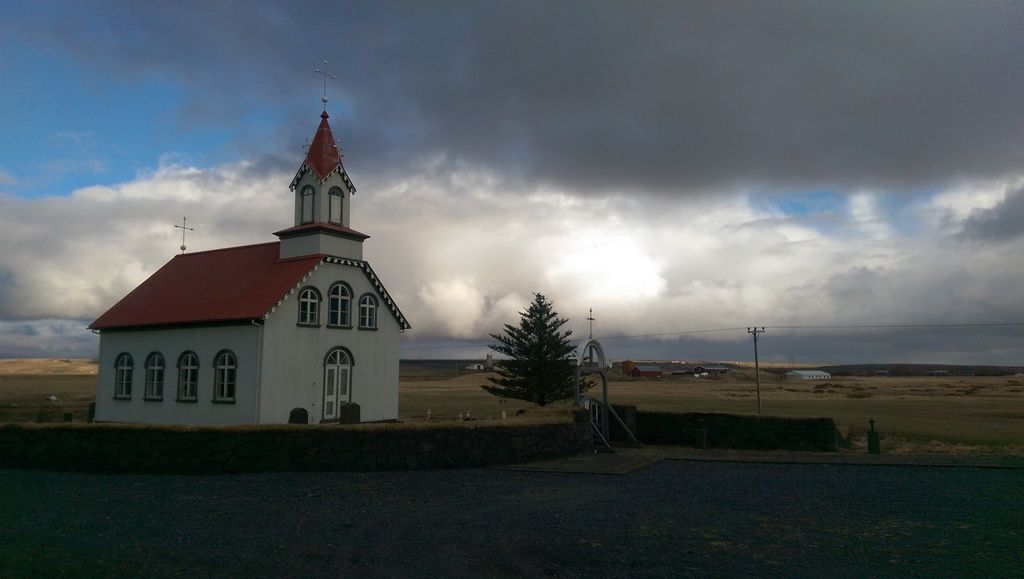 An iconic wooden Icelandic church.
Skógafoss Waterfall, one of the biggest in Iceland at 60m tall.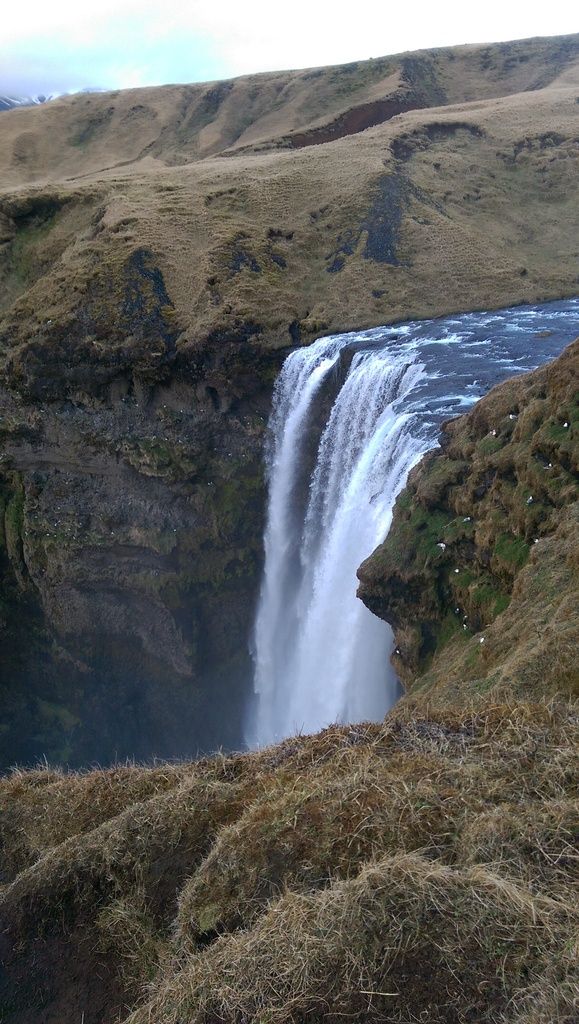 At the top of Cascades Skógafoss (It's Icelandic name).
On the road again.. just look at that landscape!
Hallgrímskirkja Cathedral, Reykjavik.
A view through the window at The Blue Lagoon.
What I recommend for Iceland..
The Blue Lagoon, it's a very relaxing experience and worth the money I think. It's quite close to Keflavík airport, so it may make sense to visit on your way from the airport.
I would also recommend hiring a car, it's a great way to explore as you wish. You get to see some really beautiful scenary. We loved our road trip to

Skógafoss Waterfall and drove through the snow topped mountains back to Reykjavik.
Climbing to the top of

Hallgrímskirkja Cathedral gives great views of the city. It's also very cold and windy, so dress well.
Whale watching - we went on a whale watching experience with Elding which was great. We saw Minke whale, porpoises and puffins. The success rate of the trips is an incredible 92%. Recently a friend of a friend saw Killer Whales on her trip, so it really depends on the day. I would still recommend taking a whale watching trip despite not seeing Killer Whales. Now that would be amazing!
If time is in abundance I would have liked to have stayed longer, explored more and of course there's always the Northern lights. (In the right season). I guess there's always next time : )
We stayed in a lovely apartment in Reykjavik via Airbnb which was the perfect base for exploring. I've a separate blog post all about that coming later this week.
Have you been to Iceland? What would your top tips and recommendations be?