Lately I've found weeks almost disappear in the blink of an eye, but I realise there's quite a bit to share with you. May has turned out to be quite a busy month for me. In fact I was a bit sad to miss the Travel Link Up - this months topic was Travel Blogger Problems. (I definitely have some of those). However the other link ups are worth a read. I don't know if you've noticed, but this month I've also had a little freshen up of the blog. What do you think?
Iceland
Back at the beginning of May I went to Iceland with my pocketnannies girls. We had a wonderful time visiting the Blue Lagoon, exploring Reykjavik and chasing waterfalls. Between us we took so many photos. There's probably a whole post of chatter about Iceland coming soon..
Cafe Fleur
Do you ever find wonderful places almost on your doorstep, and think why oh why haven't I been here before? Cafe Fleur is very close to me and whilst the eating clean trend continues I decided to pay them a visit. We visited one Sunday afternoon for a late lunch, and there was just one other couple in the whole place. But I can imagine it's usually rather packed. The menu sounded great and I was very torn what to have. I ended up going to the Halloumi Stack which comes with salad. I just can't say no to halloumi.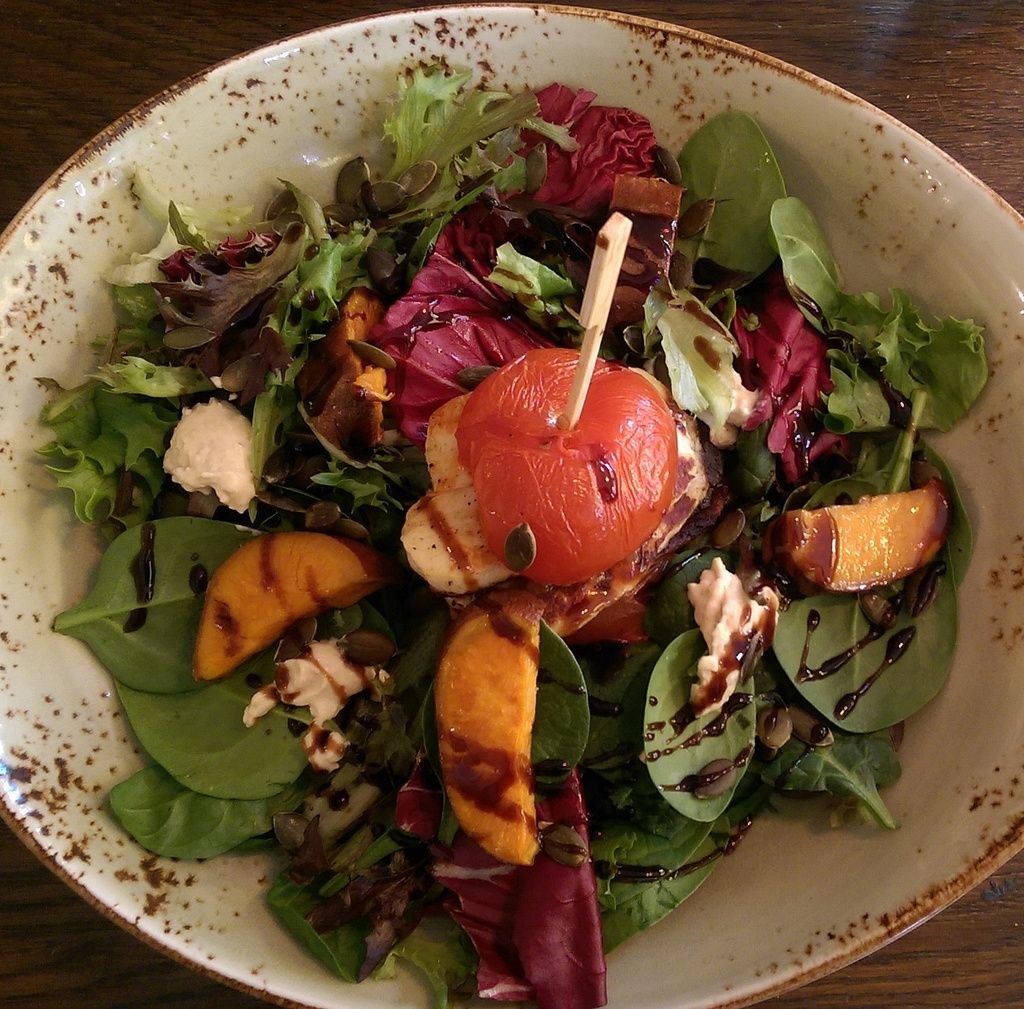 Reading..
I put Gone Girl down for a few weeks - I wanted something lighter to read. And in just a few sittings I read the Unmumsy Mum. Remember when we had that 'summer' that lasted a few days? I sat in the park and read. Actually talking of books - I signed up for goodreads. I've set myself a '2016 Reading Challenge' to read 10 books. I'm really hoping to beat 10, as I'm currently 2 books ahead of schedule and I do seem to be enjoying the books I've chosen to read so far this year. We just need the sun to come back and I can get back to the park with my book. I've also been reading Runner's World. I never ever thought I'd be reading a running magazine.


Running..
I'm still running. Yay. This month I celebrated 1 year since I started 'running' well using the Couch to 5K app. You can read about that here. I'm a huge fan of the C25K app and really would recommend it to anyone. I really didn't run at all before. So I'm proof it works.
I'm so happy that I've continued with my running. I love seeing my achievements on Map my Run and I'm also grateful of the emails I sometimes get telling me I'm 'Sprint Queen' for a certain stretch of my local run. I've also downloaded a 10K training app..... (that's as far as it's got so far)!
Finding the best Ice Cream in London
I'll let you into a secret I think I've found the yummiest ice cream or should I say gelato in London. you can find it at Venchi in Covent Garden. just look for the queue (and be patient, it's totally worth it). There's also another UK location in Hampstead, other wise you'll probably have to book a plane to Italy. Hang on.. there's an idea.
Flowers
I'm obsessing over flowers at the moment. Trying to work out what will work best for our wedding, sniffing out the sweet peas amongst the bouquets and also that Wisteria.. need I say more? I realise how much I enjoy Instagram with all those beautiful blossom pictures and the #wisteriahysteria thats been happening lately.
How is May going for you? What have you got planned?