It seems rather fitting that I should publish this post today. As the Marathon happened today in London, it marks nearly a year since my running journey began. I can't quite believe it. It all started when I watched some of the Marathon last May. You can read more about my running journey here and here. I'm quite pleased with how I've done personally. But what an incredible sense of achievement those who ran the London Marathon today must be feeling. Well Done!
I've been a little quiet over the past few weeks. That's because we've been on holiday. We spent 8 days in Abu Dhabi - in search of some sun and relaxation time. I sat by the pool and read some good books, but we also got out and explored Abu Dhabi, which we found to be quite different to our beloved Dubai.
Here I will tell you about one of the highlights of our trip - A visit to Yas Marina Circuit. You've probably heard of Yas Marina Circuit. It's one of the most exciting circuits in the Formula 1 calendar.
Or so I'm told.
TrainYas happens on Tuesday evenings, when the track is open to the public. You can train on the circuit for free, whether you want to run, walk or cycle. It's a great opportunity to experience the track and train in a unique environment.
We arrived really early,
it's an ongoing trait of ours
. The track is heaving with people by the evening. TrainYas kicks off at 6pm. You will need to get to Gate 20 to gain entrance into the complex. There is a shuttle bus to Yas Central, if you're not driving.
Bikes are free to hire, you just need to leave your ID. We arrived early so didn't have to queue for long at all. You can find out more about the scheduling
here
.
The full Grand Prix track is 5.55km. We cycled around the track twice.
I knew those Spin sessions would come in useful someday!
Then I ran.
Some of it
. I'm used to running 5km these days. But it the heat of the Abu Dhabi evening, it was still around 30
°
C! (And having just cycled over 10km),
It's rather different. I was quite pleased with my efforts of running 3.52km out of the 5.55 track.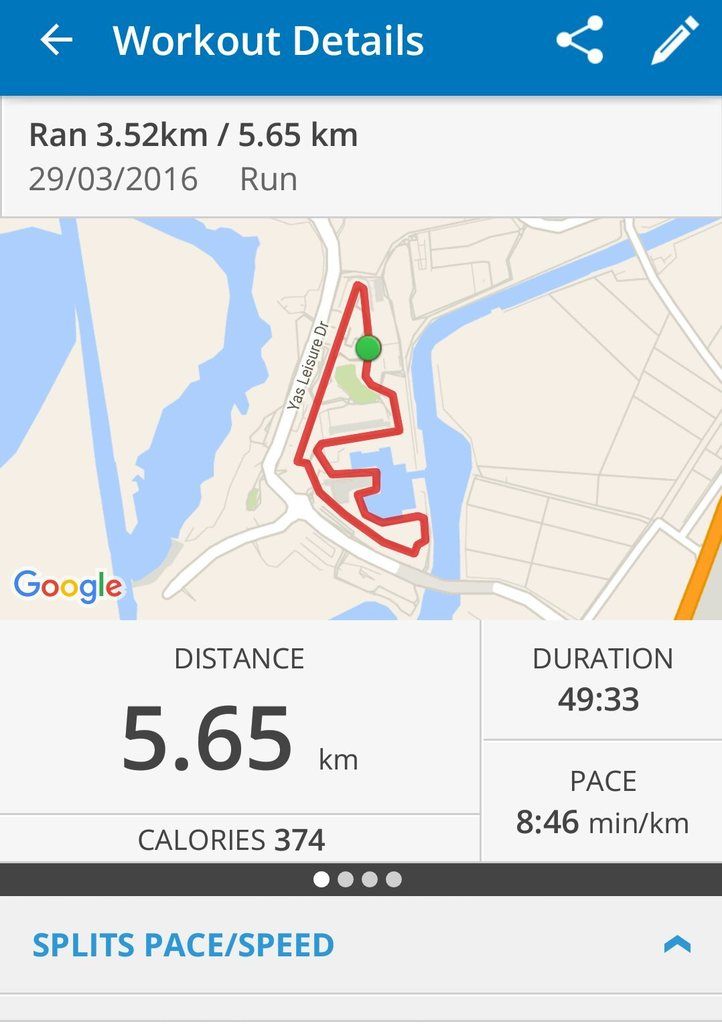 I did very nearly 2km and then stopped at the Viceroy Hotel for a photos, and a much needed water break. Thats another read thing about TrainYas - there are water stations along the way, so you can help yourself to free water. I haven't come across this sort of thing at home. I'm pretty sure you'd have to pay at least an entrance/participation fee.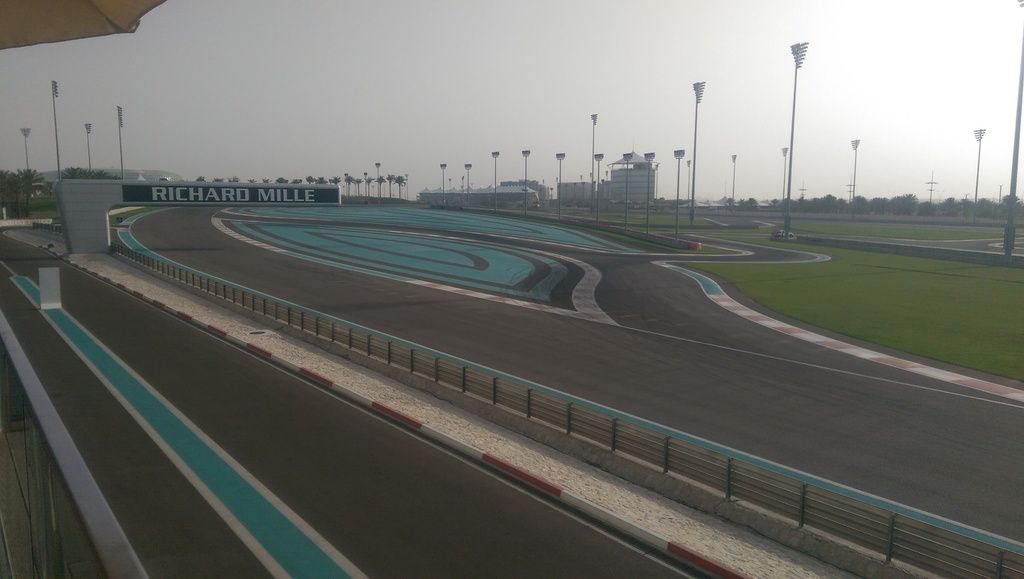 TrainYas is brilliantly organised, great fun and if I lived in Abu Dhabi I'd definitely get into a habit of running there. Have you been to Abu Dhabi? Will TrainYas be on your list now?