Flotsam & Jetsam often means

'odds & ends'

in Maritime Law. Well they say you learn something new everyday.
But this cafe is a bit better than just odds & ends, although I love the name, it's very well thought out and decorated with I guess a collection of odds & ends, but it works. There's a slight maritime theme throughout the cafe. It feels cosy and inviting.
You can find Flotsam & Jetsam at
4 Bellevue Rd, London SW17 7EQ.
This lovely little spot is relatively new on my radar - The Boy actually mentioned it to me a couple of months ago, and I suddenly remembered it last weekend. We're always looking for a new coffee/ brunch spot to try.
Flotsam & Jetsam is actually over a year old.
Opps, I'm a little late to the party.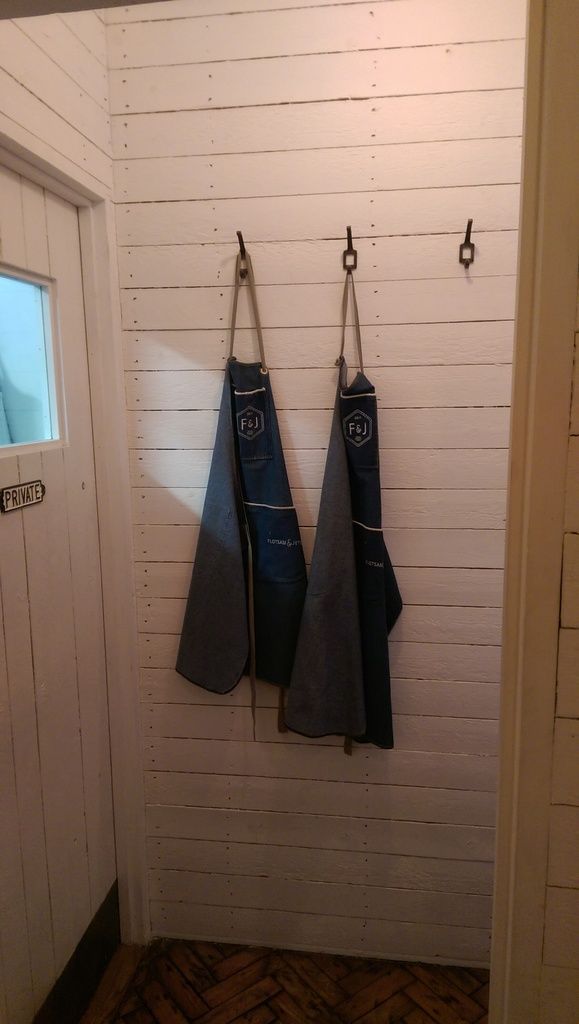 Coffee
We both ordered flat whites. Generally our coffee of choice and seemingly easy to come across these days. The coffee was good - it definitely passed my taste test. I'm finding these days with DECENT coffee I don't have to add sugar. It was strong enough without being bitter.
Food
The Boy went for pancakes and I chose smashed avo & feta for myself. I've not actually had the avo and feta combination before, but I can tell you it works perfectly and has given me some good summer salad ideas. It was served with a perfectly poached egg, and just the right amount of chilli.
The pancakes were good, served with fruit, mascarpone and bacon. The boy tells me that sweet/savoury thing just works! As a vegetarian I can't quite imagine how bacon goes with fruit, but with the other flavour combinations so spot on, I'll go with it. Those pancakes looked good.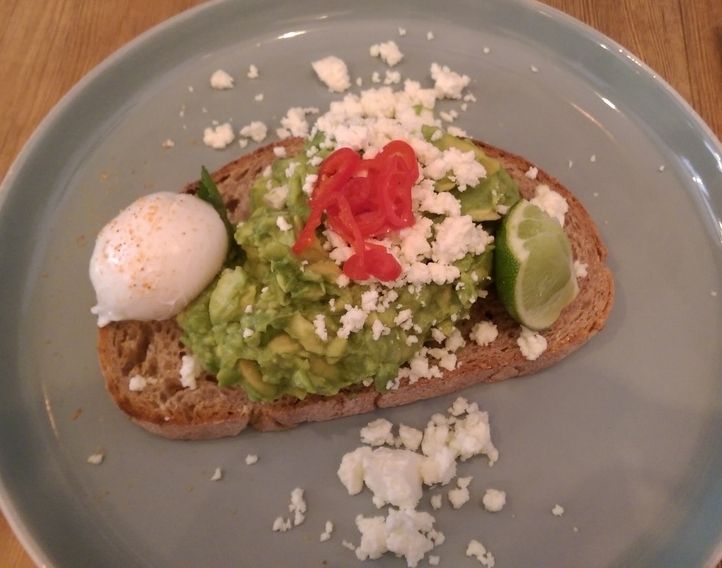 As we stood and waited for our table I eyed up the cake - as you do. The Lemon Meringue cake sounded delicious but we were too late for that one - it had all gone! There was also a lovely looking carrot cake. I had a run planned shortly after so I wasn't temped.
I'll be back for the cake alone!
Prices
Everything was very reasonably priced
£
23.10 in total. The p
ancakes
£
7.50 as well as my s
mashed avocado a
nd
£
2.70 for a large flat white.
The service was also lovely, the waitresses were attentive but not intrusive.
Check out Flotsam & Jetsam on Instagram and Twitter. Until next time.. x