It seems wherever I go I take lots of photos now. Photos of cute tea shops, lovely views AND currently the blue skies which have graced us with their presence this weekend.
This weekend I visited a friend in Guildford, she's always got lovely little tea or coffee shops to show me and yesterday was no exception. I do love Guildford, it's very quaint, pretty and photogenic. It's lovely to get a 'insiders view' as well.
Glutton and Glee
was the choice for tea and cake yesterday. This is a very pinterest-worthy cafe based at
6 Tunsgate.
From the moment I saw the A board outside I knew I was in for a treat.. What beautiful writing.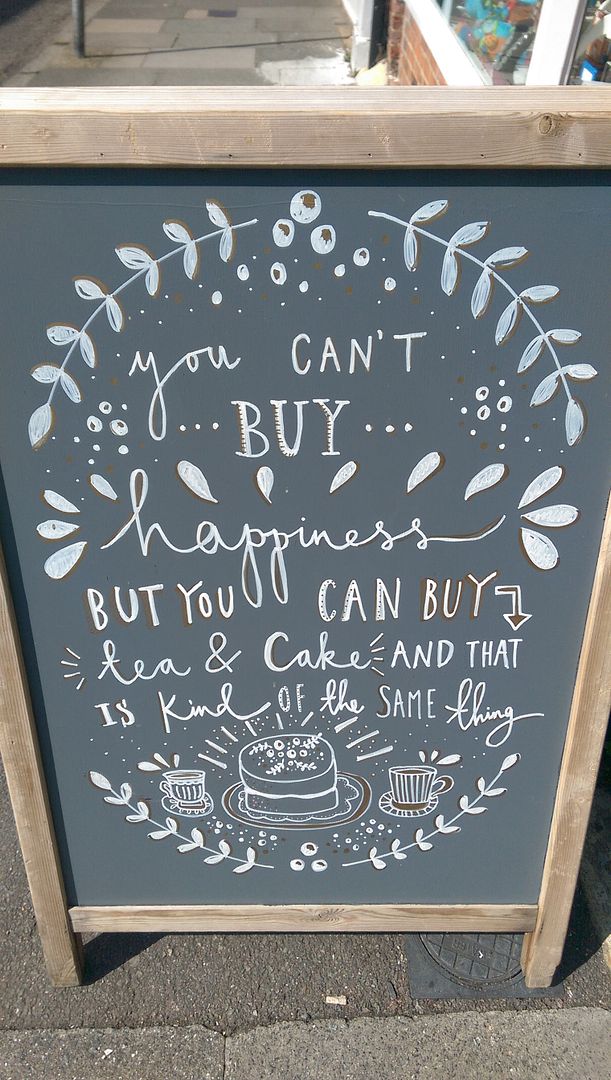 We were then faced with the decision making. Neither of us are very decisive! Eventually I chose a piece of carrot cake. My friend chose the granola bar which she said was amazing, the serving was very generous and full of seeds and goodies. We both had a pot of tea, and dare I say it - it was almost too hot for us to be drinking tea - we both came over rather flushed. The salads looked amazing but we'd already eaten lunch, so next time we know where we'll be heading..
We then wandered just around the corner to see the castle. Castle..? I didn't realise Guildford had a castle! I'm quite ashamed about that, I've been quite a few times now. It is thought to have been built by William the Conqueror.
The views were lovely, as were the gardens. There were some spades, hearts, aces and clubs planted into the colourful boarders. There's a lot of Alice in Wonderland going in Guildford this year as we celebrate 150 years since the book was written. The connection there I've learnt is that Lewis Carroll house hunted in Guildford for his family, and lived near the Castle in the last year of his life. He is also buried in Guildford. (They say you learn something new everyday don't they..?)
It seems everyone is celebrating Alice in Wonderland's 150th year. As I've heard
RHS Wisley Gardens
is looking very 'wonderlandy' at the moment too. I'm thinking it maybe worth a visit. We've got a voucher for a 'Queen of Hearts Afternoon Tea' at the Radisson Blu Edwardian Hotel in Guildford which needs using so perhaps we should combine the two for a lovely day out.
Now there's an idea
.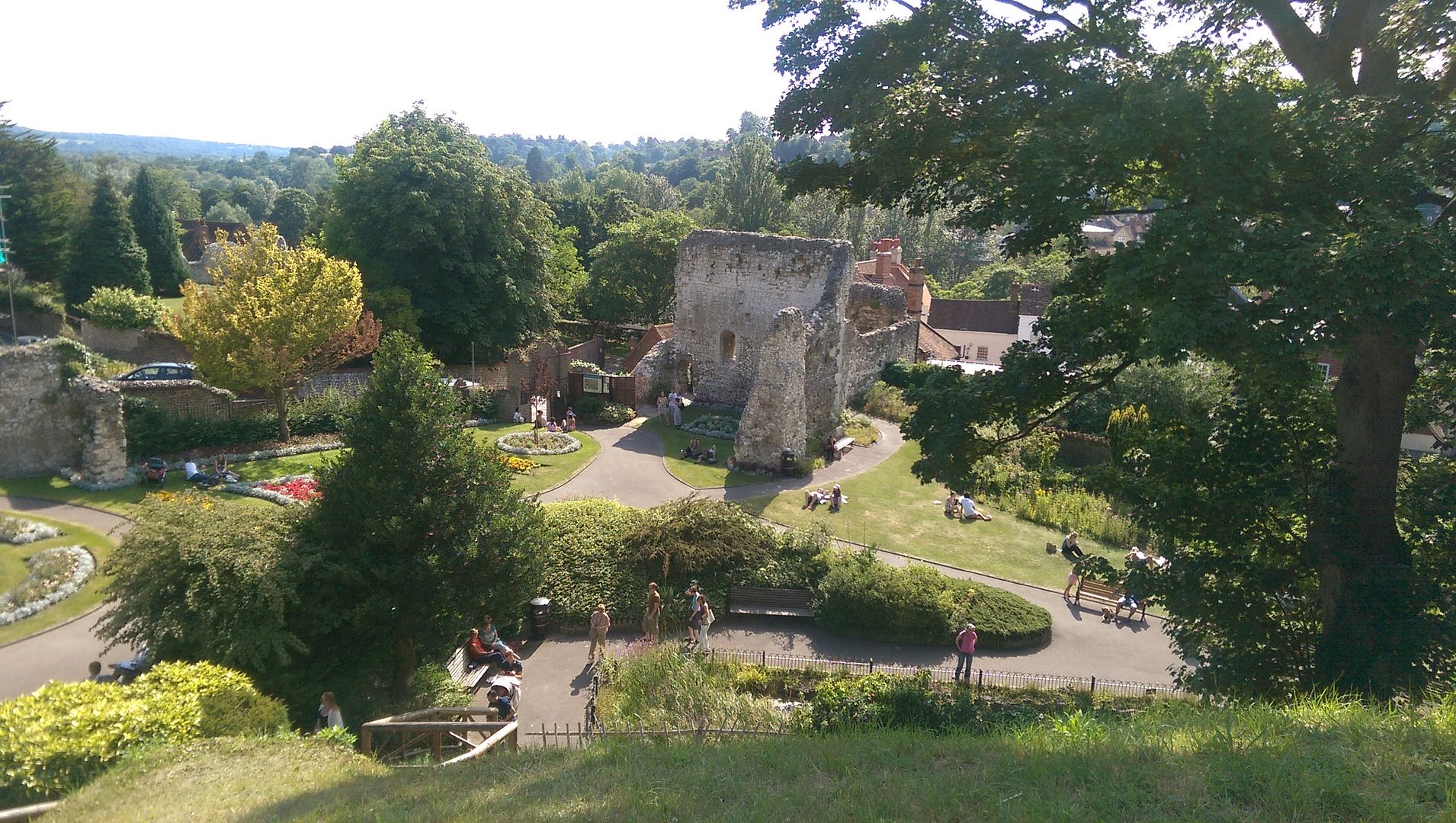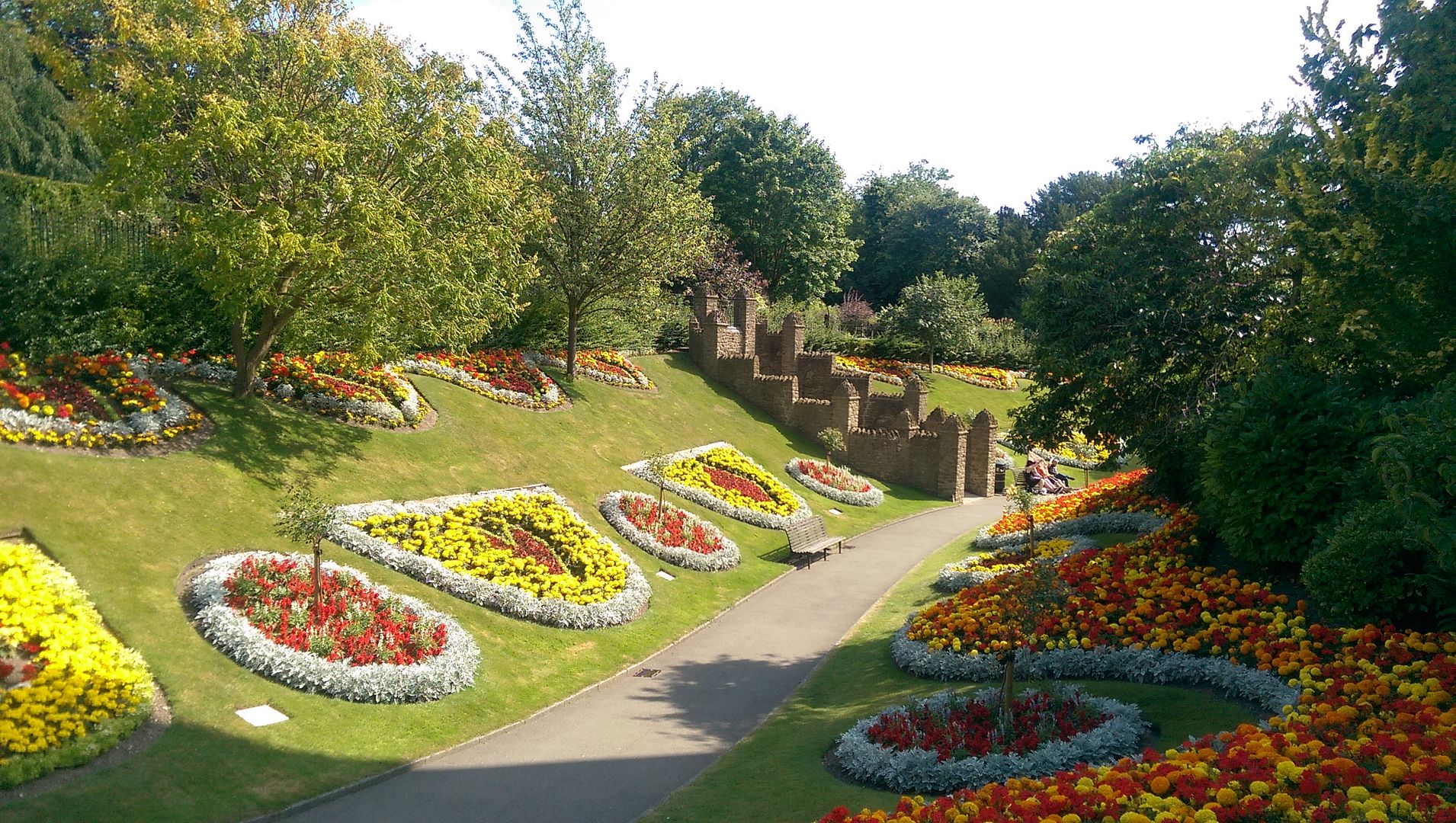 We wandered around the shops a little before heading back and stopping off to get an ice cream to cool down.
This is one of my favourite little spots of Guildford
, Porridge Pot Alley. In fact I noticed lots of sweetly named streets in Guildford. What are your favourite bits of Guildford? I can already feel a Guildford par

t 2 blog post coming on..