"When a man is tired of London, he is tired of life" - Samuel Johnson
It'll take a lot for me to be bored of London, even after living here for just shy of 5 years, there's still a lot for me to see. I plan on continuing this for a long time yet. It's always really lovely to look back at my London adventures that I've written about, and that is why I'm grateful I started my blog.
Sometimes however it is necessary to escape the hustle and bustle in search for something a little bit different. Fresh sea air. We decided to visit Worthing, on the West Sussex coast. We've done Brighton a few times before, and although BlueBird Tea is calling my name I will save that for another time. Worthing is a 1.5 hour - 2 hour journey from London by car.
I've got this thing for the seaside. I completely forget about it until I arrive at a beach and I get that warm fuzzy feeling. In particular when the sky is so blue, the sea is beautiful and the sun is shining. I grew up just 10 miles from the sea so I suppose I took my local seaside town for granted.
Anyway back to Worthing.. Imagine parking the car and walking down to a beach as stunning as this...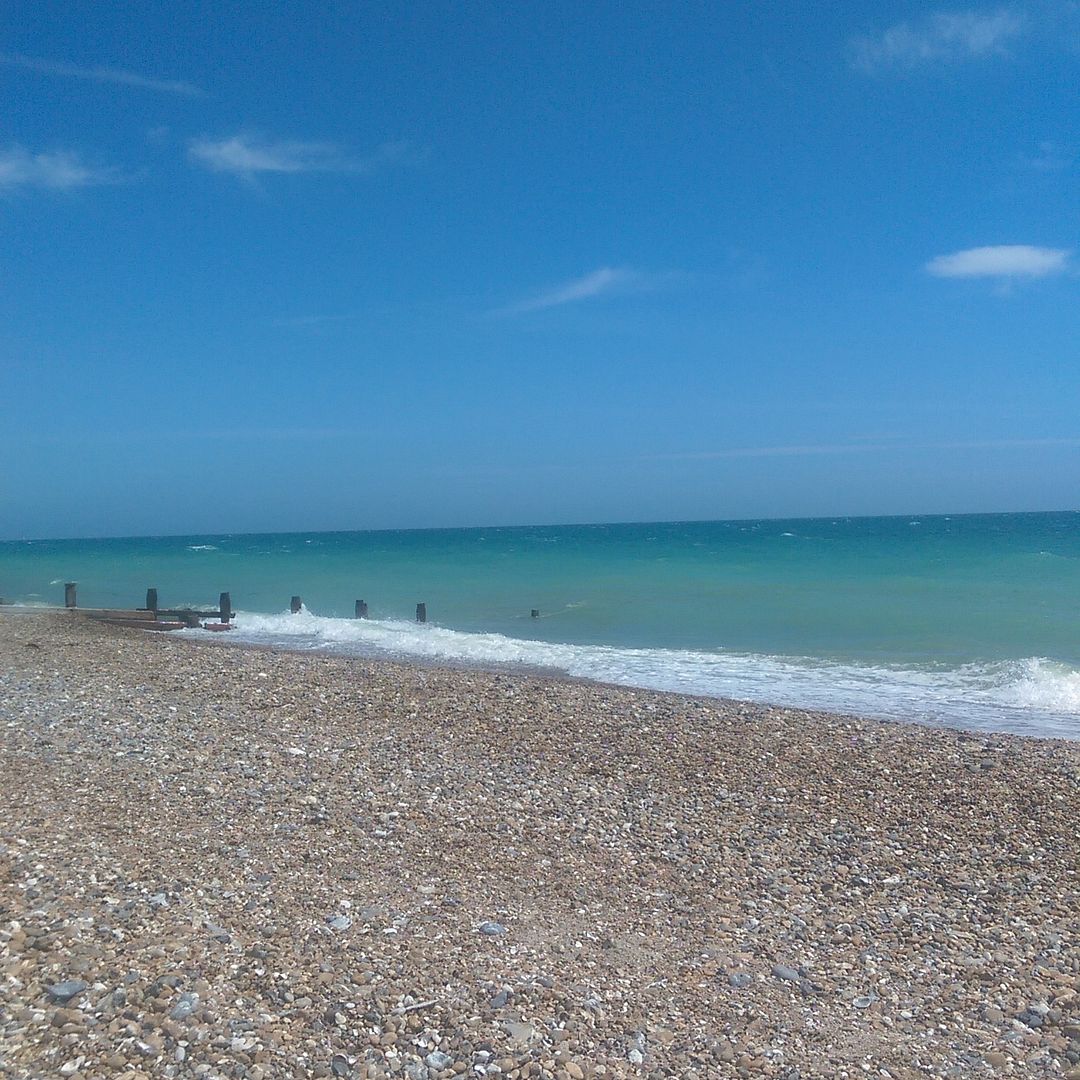 We sat and sunbathed on the beach for a little bit before heading to the shops to find somewhere to eat lunch. Just a short walk from the beach is the main shopping precinct with lots of shops and little cafes. We found a little sunny spot to each lunch, and were told to watch out for the seagulls. We were even given spare plates to cover our food should they swoop down, eeeek! I had my whits about me.. no seagull was getting in between my lunch and I.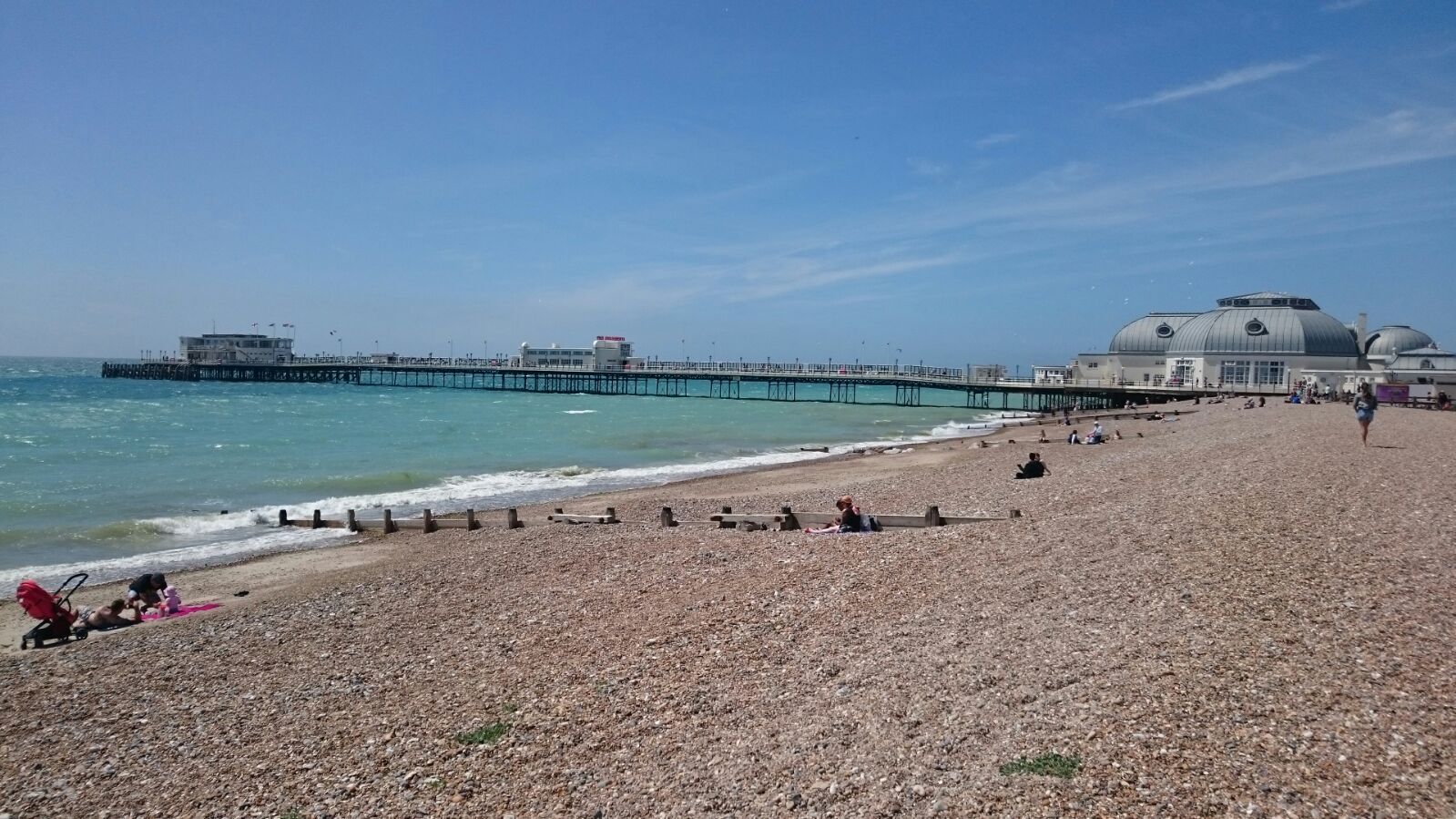 Afterwards we headed back to the beach and took a little walk along the promenade to the left of the pier. We found some little treasures along the way.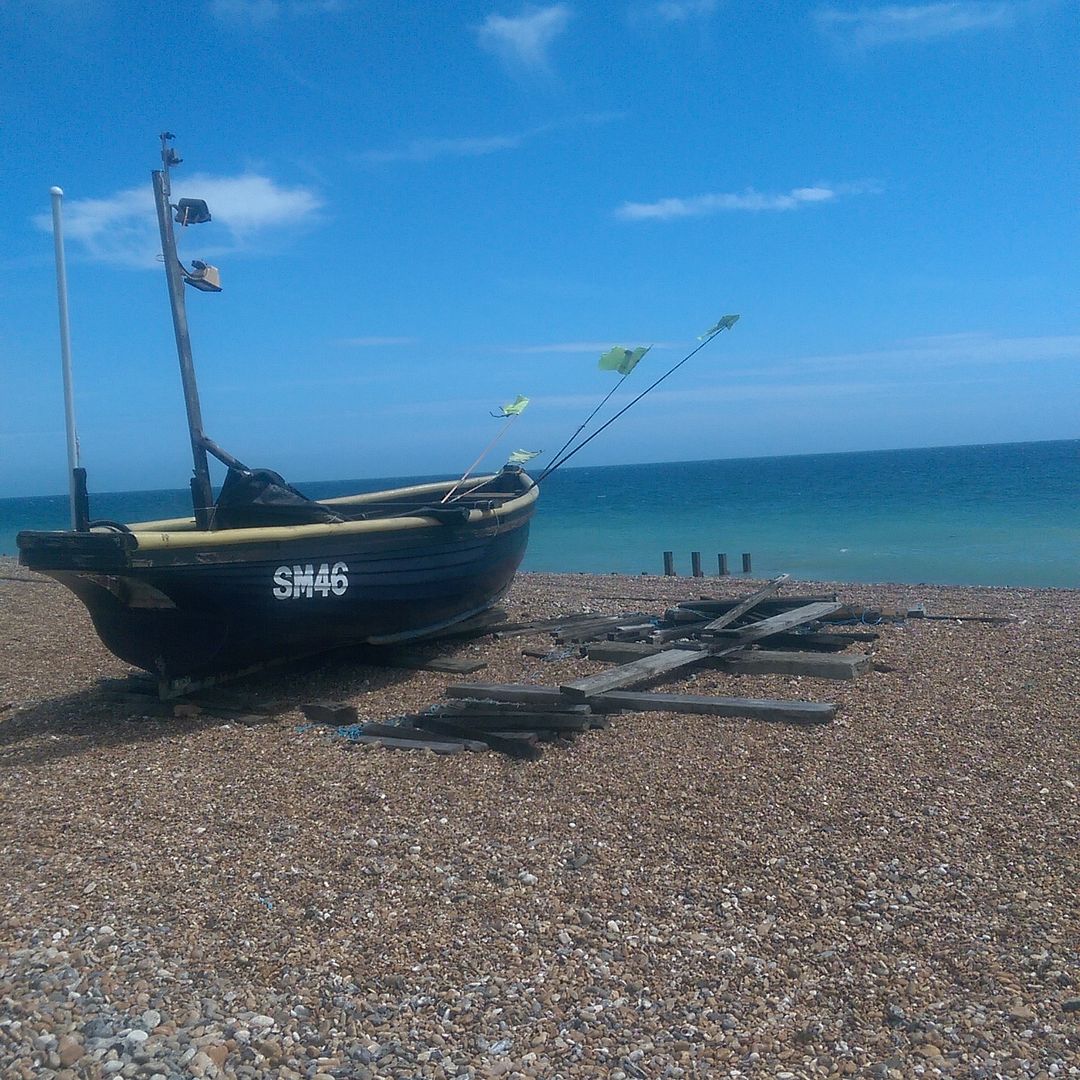 Worthing is very pretty. I was a little sad we didn't have time to see the beach huts, as I have seen in
Seaside Lucy
's beautiful instagram gallery. I have a feeling they are closer to Goring-by-Sea which was a little too far out of our way (we should have taken the car on the way back). Nevermind that's just another excuse to return.
We then wandered back to the pier and bought a '99. What would a trip to the seaside be without an ice cream?
Until next time sunny friends.