Last weekend I went on my second walking tour with Yannick Pucci who you can read more about
here
. Yannick is a tour guide who really knows his stuff.. he is very into history and guides you through parts of London which I can
absolutely
okay almost guarantee you won't have seen before.
With two months of research going into this tour he was pleased to introduce us to
Picadilly and Petit Fours
. His newest tour, you can find out more
here
. I was part of a group of 'guinea pigs' who helped Yannick out with his trial run for this tour. We paid a reduced amount for our time and feedback. However the tour will usually cost
£15 for 5 foodie stop offs (some of the best bits of Piccadilly)! There is a little something for everyone in there..
There's a rather royal theme that goes on throughout the tour - of course you are exploring some rather regal parts of London, and you may well visit a couple of places with the Royal warrant... (I don't want to give too much away so we'll swiftly move on to some photos, and unless you're a real expert you probably won't know where there are).
We met at Green park station and once the 4 attendees had arrived Yannick got us on our way. We heard a little bit about the history of Green Park and then disappeared down a little passageway which brought us into the heart of Piccadilly. Be prepared for pretty court yards, mews' and London's smallest public space.

You'll do a fair amount of walking during the tour so it's probably best to wear comfy shoes. Once you've learnt about the history of Piccadilly, seen it's fine arcades and finest church gardens you'll be rewarded with a few little treats, which are all included in the price of the tour. However if you wish to purchase more goodies you can. I'd just suggest you don't wander off for a full blown shopping trip as of course there's a group of others waiting for you. It can be hard enough keeping a group of foodies in tact at the best of time. (Yes we all disappeared to take photos at certain points in the tour).
With the main bulk of the walking done, you'll be rewarded for your efforts. As I've mentioned you will stop at five establishments on the way. All of the treats are gluten free, but not calorie free of course. As
Angie Silverspoon once said 'The calories really don't count when you're on a walking tour'. (Brilliant advice, and probably the story of my life..)!
Now I don't want to give too much away so I won't be telling you about all of the stop offs, but what I will tell you, if you haven't already guessed you will visit Foodie Emporium Fornum & Mason, a great place to start. Yannick tells you about the history of the store and even blew me away with a few facts. For example how tea consumption grew by a staggering 225% between the 17th and 18th century. You even get given a sample of some lovely royal tea which Yannick prepared earlier - minus the cups & saucers, I'm afraid.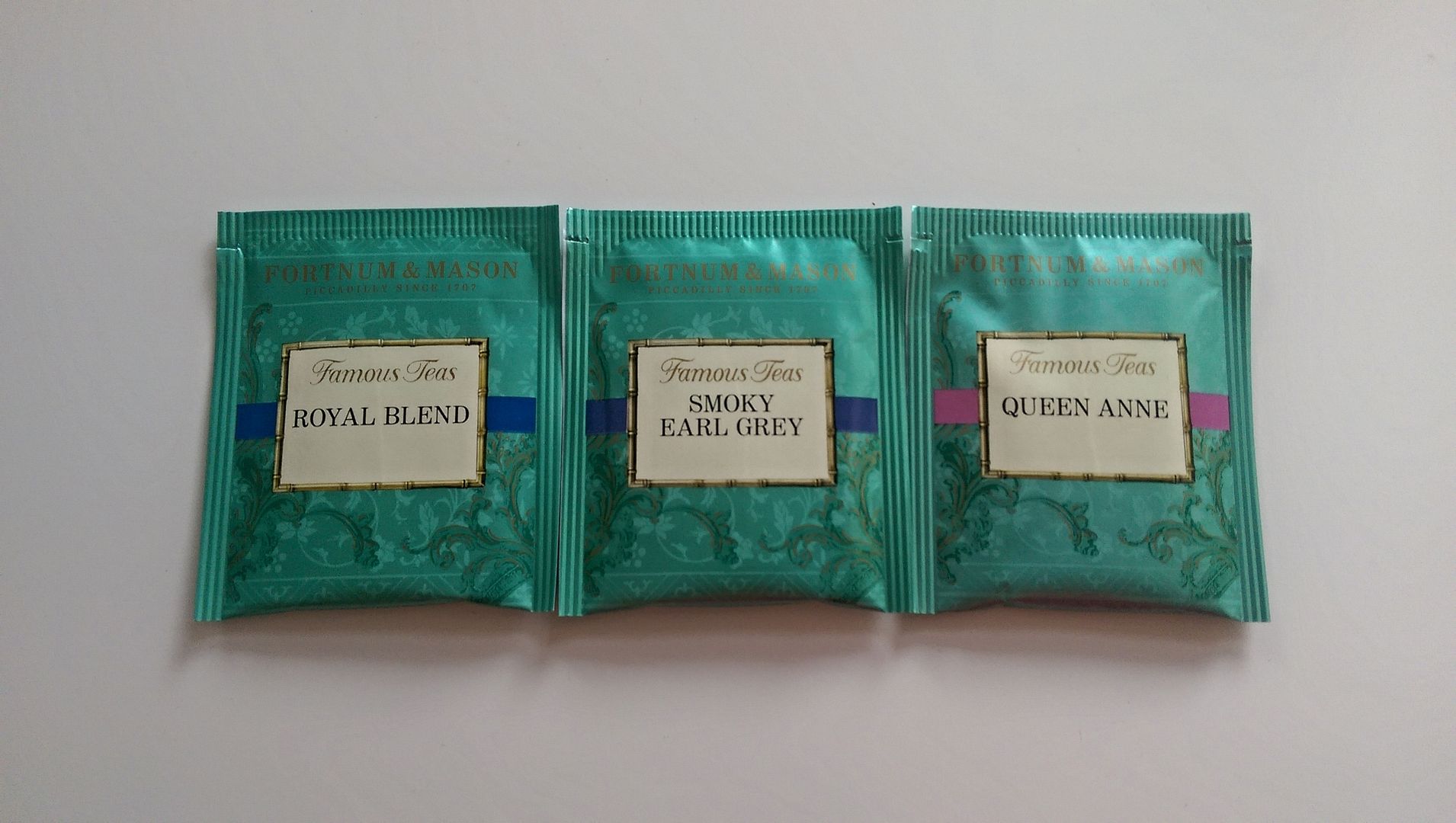 Okay I'm sorry I said I wouldn't tell you about any other of the locations but I just couldn't resist.. You may well come across a macaron or two.. at one of the most famous macaron shops, Ladurée. As Yannick was talking us through the next stop I felt a pang of excitement. I really do have a little soft spot for these colourful little things. It took me back to the Macarons & Mews tour which I wrote about
here
.
Sorry for that shameless plugging there.
You'll find lots of photogenic little corners of London, arcades and shop windows, so make sure that you charge camera. This beautiful installation of paper flowers, by Zoe Bradley currently hangs in the Burlington Arcade and also featured on my
instagram
if you fancy a peep.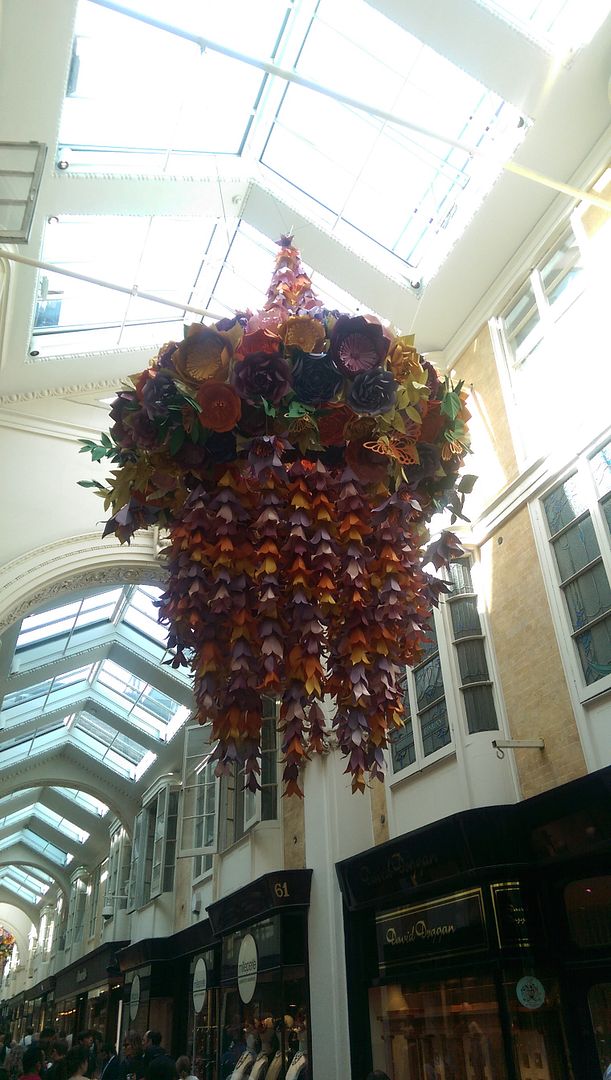 Well there we have it, Piccadilly & Petit Fours. If you fancy a slightly different tour of London you really should give it a go, whether you're a tourist or a Londoner I think it's a lovely way to spend an afternoon.
Until next time. X