I've kept it a little bit of a secret as it wasn't something I particularly wanted to share early on. I've been doing the
Couch to 5K
program. In fact I've now completed it. For those of you who don't know it's a 9 week training program which will teach you how to run. As my confidence has grown I'm feeling a little bit happier to share my new mission with you. My mission to run.
Back in May I was approached by Clipper Tea to become one of their guest bloggers.
The Green Room
is their blog about tea, feeling good and being green. It's a great space. I wrote my first guest post for them on running because I felt it was a little bit anonymous than writing it for my personal blog. This is my first post for them:
As much as I love tea & cake I decided recently it was time to up my fitness levels. My evenings often disappear in front of the television. Although I don't have an office job, the amount of walking I do a day doesn't really equate to enough to count myself as fit. I had wanted to start running for a while, but the first hurdle was getting out there and doing that first run!
I ended up in Central London on the day of the marathon, and that was what inspired me to get off the sofa that evening and just go. We were on the final corner and I really felt the sense of achievement in the air.
I've never been a particularly sporty person but that's where the Couch-to-5K app came in. It's designed to get you running for 30mins or 5km in just 9 weeks.
I'd made the mistake before of just trying to run around the park, doing it once and then not going again for ages, but that's completely silly. A little bit of research told me that you should start off slowly and gradually increase your running time, which is what the podcasts talk you through. They do say slow and steady wins the race, don't they? It's definitely not a race at the moment but I'm getting there, and I will win.
Going out for a run has become part of my week, I've pretty much scheduled three runs a week without even noticing. Strange, it really isn't me, but it's quickly becoming me. Headphones in, music up and off I go.
I never thought I would enjoy running, and although I'm technically not running the whole time yet I can feel myself getting better as the weeks go by. The podcast gets increasingly harder, as running time inevitably increases. There are short bursts of power walking in between to get your breath back.
I'm 4 weeks in at the moment, I'm determined to get there and run the whole 5K. I've found the commentary very reassuring and actually there's no way I wouldn't keep going during a run. It's very satisfying knowing I am doing this myself.
Now I can enjoy that piece of cake without feeling quite so guilty. What are you waiting for? If I can do it, you definitely can too.
------
I can honestly only recommend the Couch to 5K podcasts - you can download a handy app and Laura talks you through what you should be doing. The interval training has really worked for me. The warmer weather is also helping to a certain extent, (not when it's too hot too run) - I don't know what I'll do when the Winter months arrive, I'll just have to sign up to the gym..
Update I can now run for 30 minutes which is a great achievement for me. In the past few weeks I've also reached my 5km goal, which feels amazing. I can now confidently run for a bus without getting completely embarrassed and flustered. And have I told you about my new trainers? I'm still rather in love with them. Swoon.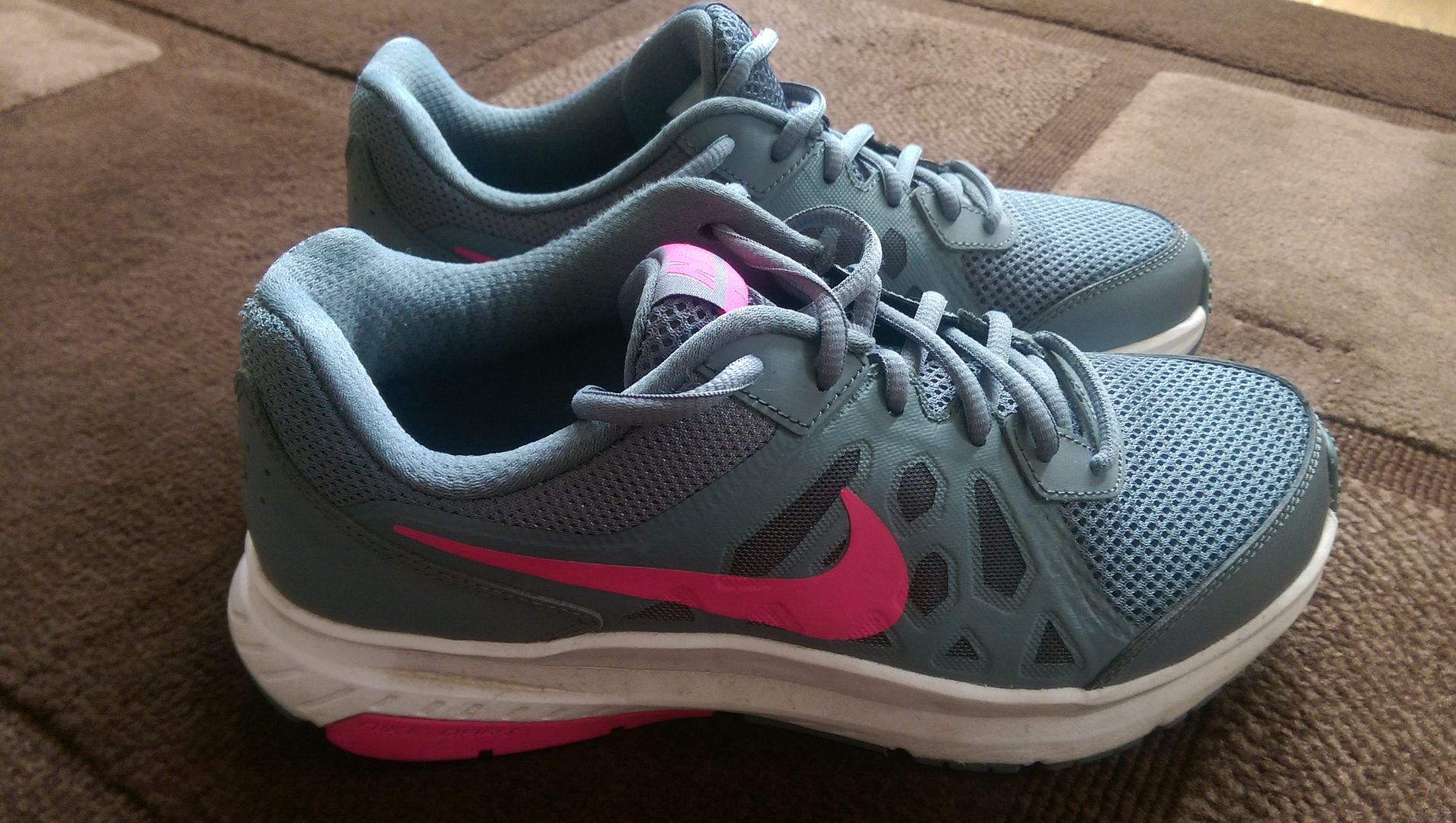 So there we have it, here's to a little bit of running now and again (3 times a week, actually), it'll help me to burn off those excess cake calories, although having said that I have been trying to be good and not eat too many cakes in the first place. But what would a cake blog be without cake..
Until next time cake-y friends. X