Well last week was a little busy for me over on the blog. I managed to get 3 blog posts up in the past week with some nifty scheduling and what not. I was rather pleased with myself I have to say.
This week I've not been quite so productive blog wise but there are a few explanations as to why.
You may have read that I've taken up
running
, which takes up a little bit more of my weekday evenings. I've managed to work 3 runs into my week. I really am enjoying it. I sometimes get a day pass for a local gym but I tend to run outdoors most of the time.
So that's a little bit of lost blogging time but here's what else I've been doing this week...
Eating
Friday night saw the boy & I on a date night at
El Patron
in Putney which I can really recommend. With its good tequila selection and yummy food, it may well be a new favourite spot for after work nibbles.. I had veggie tacos and a mango & avocado salad which was amazing!
Jumble Sale
On Saturday morning I went to a little jumble sale held by Lynne from
Papermash
. Papermash is an online store specialising in paper goods, and lots of beautiful things. I found out about the jumble sale via instagram and realised it was very nearby so just had to go. I got some excellent bargains and as soon as I got home I wished I'd bought more. This amazing haul set me back
£
10, thanks Lynne.
Walking
Then I went off on a walking tour of London hosted by
Yannick
Pucci
. This time he was showing off the sights and history in Piccadilly. The tour is named 'Piccadilly and Petit Fours' which you'll soon be able to read more about in the very near future.
Wandering the shops
On my journey home I was mooching around Waterloo, just checking out Foyles Bookshop and Oliver Bonas to be exact when I cam across this beautiful image 'Two Hundred and Six Beach huts' by Tim Harris. I love this print as it reminds me of our time exploring Norfolk back in April.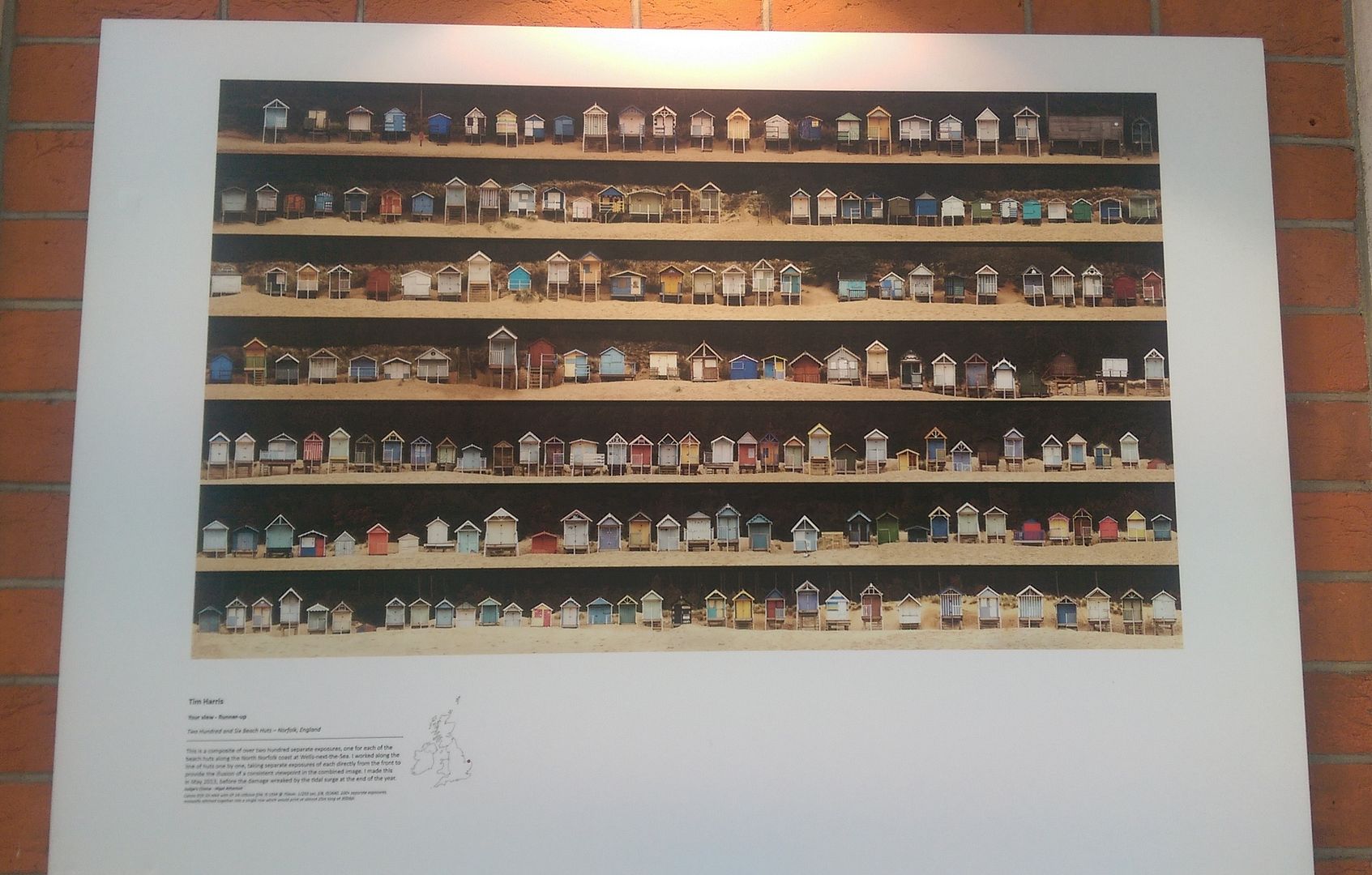 Drinking
I opted for a virgin mojito at my local cocktail bar 366 in Earlsfield. It's just had a revamp so it was nice to see what it's like there now, and have a look at the menu. Today I opted for an alcohol free cocktail as I was soon going to set off for the gym.
Running
Then it was time to hit the gym, I am working on my 5K running time at the moment.
Breakfasting
Sunday morning saw me catching up with friends over breakfast at Dayleford in Pimlico. I didn't get round to taking any photos, but I was really good and went for granola, fruit and yoghurt. You'll just have to imagine that one for now.
Enjoying the sun
Then I sat in the park and sunbathed whilst faffing about on my phone and reading my book. If you've any recommendations for books I'd be very grateful as I need something to read in holiday.

When I say faffing about on my phone I was actually being rather productive - planning blog posts and making lists. I'm currently making lists of things to do during my week off. I've got a spot of shopping to do... As I've previously mentioned I'm trying to create a new grey and mustard yellow theme in our lounge, so I've got a few basics to pick up at Ikea. I'll also be in need of some holiday bits and pieces.
Strangely, or perhaps not so in the sun.. I was craving ice cream... Funny that as did you know that today was #NationalIceCreamDay ?
Afternoon Tea in the Evening
Whilst in Sainsburys earlier today I saw these scones, and as I haven't had Afternoon Tea for ages I thought it was about time I rectified this situation. The tea was a lovely little sample from the 'Piccadilly and Petit Fours' tour yesterday. A perfect Sunday evening treat.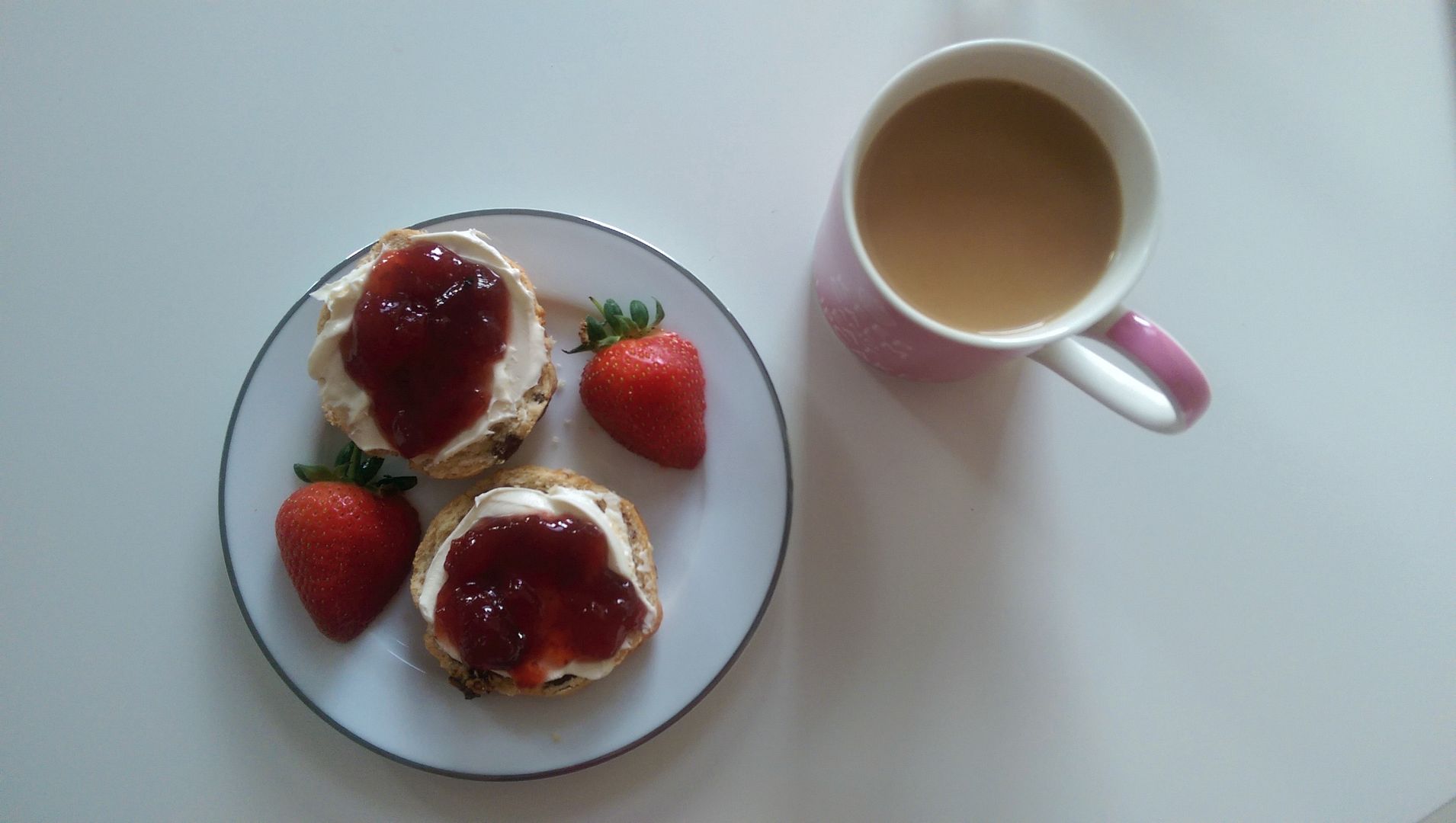 I hope you've had a lovely weekend. What have you been doing?