Another weekend, another brunch. This time thanks to
Earlie Girl
's tweets (a fellow Earlsfield resident). I spotted a new Tooting brunch spot.
Mud
is an antipodean-style coffee and brunch spot at 141 Mitcham road. I'm not entirely sure how long it's been open. But I'd love to know. How did I not know about a new coffee shop.. ('
You don't know all the coffee shops in London
The Boy said, he's quite right too. It just wasn't on my radar, until now).
As we arrived we joined a small queue ('
Oh your typical busy cafe'
he said. '
That's because it's popular'
I reply). He can be a little impatient at times, but I'm trying to teach him that if there's a queue, it's good.
Mud is an ascetically pleasing place, the open brickwork, blue and copper work really well. It's not huge but well laid out, with wooden tables and benches. You can see your food being made which I always think is a great addition to any cafe or restaurant. I loved the liqueur bottle with water, and the addition of flowers on the table.







Mud has got it right in all aspects. The coffee beans are from ozone with cute names like a flattie, long black etc. Finally someone who knows what your talking about when you mean an americano with milk. The boy was happy.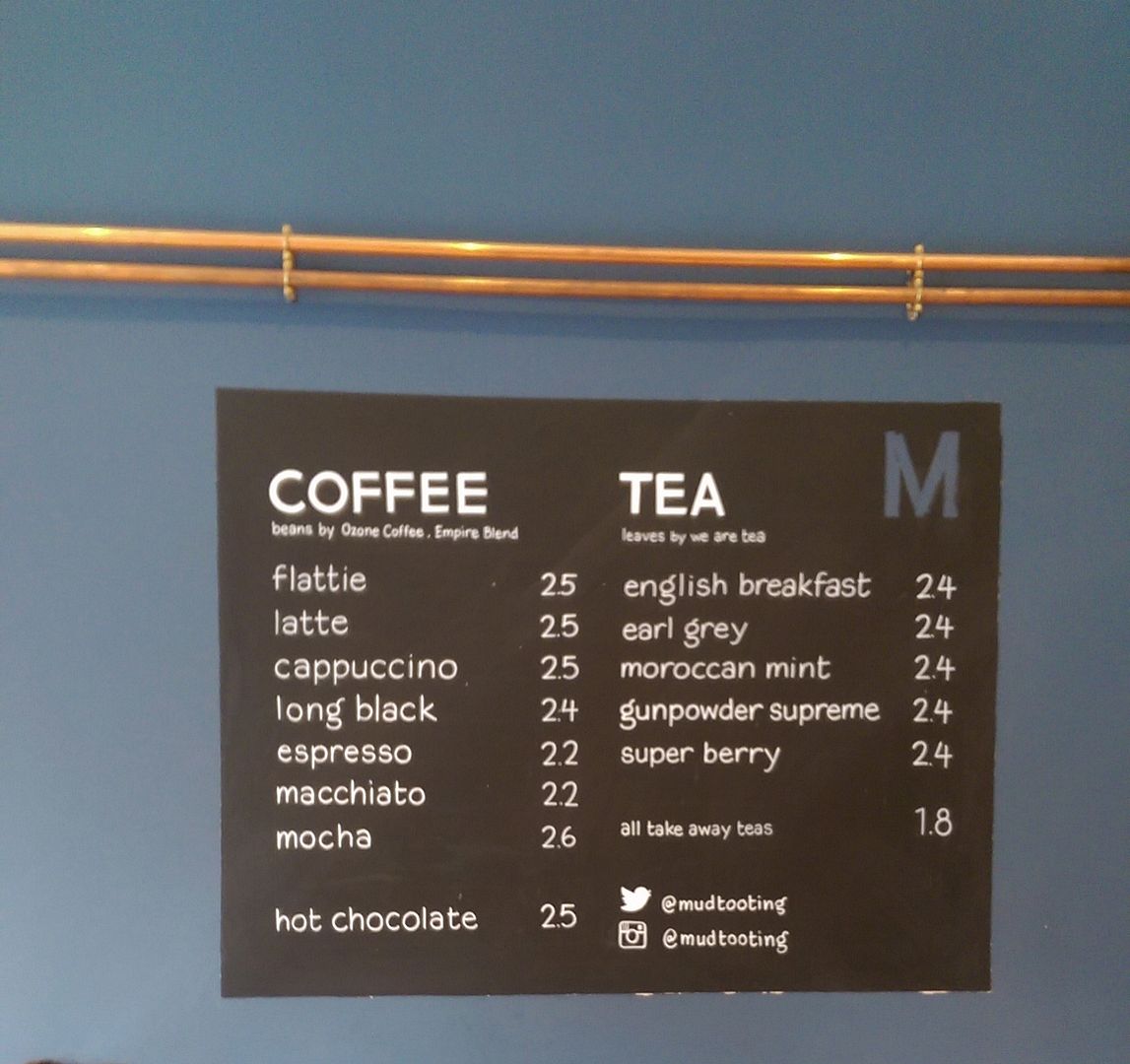 We were offered drinks in the queue which was quite good, whilst we perused the menu. Decisions made, (the difficult bit..) and clutching our menus we were soon shown to our table. We had to walk past some pretty fine looking pastries, but I resisted the temptation this time. We ordered right away and the food came pretty sharpish - but was lovely and fresh.
What we had..
I went for the Corn Fritter Stack (
£
7.90) I really enjoyed these corn fritters - the portion was large (I couldn't quite manage all of it). I loved the chilli jam, and as avocado is a favourite of mine the combination worked so well. Next time I will order the smashed avocado.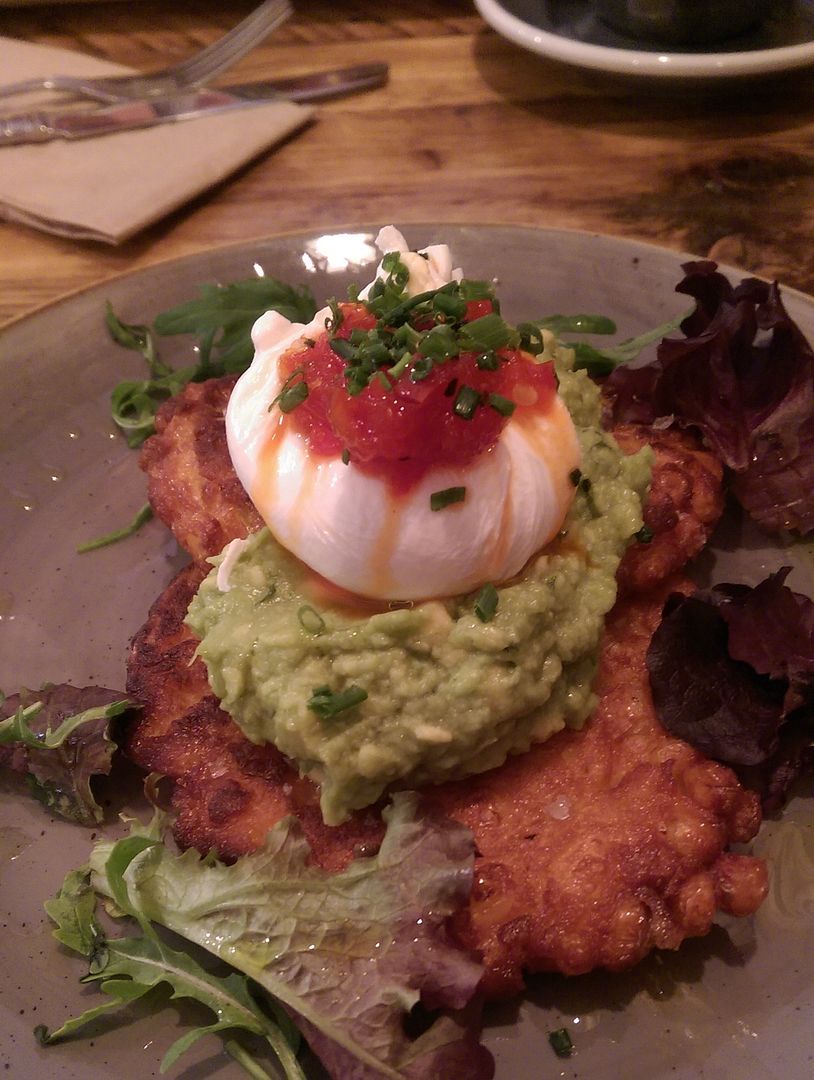 Meanwhile The Boy went for the The Breakfast Burger. (
£
9.80) Conisiting of a pork patty, streaky bacon, cheddar, tommy k, burford brown egg and potato cakes. Also a pretty filling option, he wasn't so fond of the pork patty, but that's his personal preference he's not a huge pork eater. Next time I'll just tell him to order something else, I thought it looked great, and love the 'tommy k'.

I think Mud do a brilliant job - the food is great, as I said, it's with you quickly. I think the fact the menu is limited (but not in a bad way) means that they concentrate on delivering high quality, well presented food. There are 7 dishes, including some great options for veggies, hooray. Granola for the healthies, or pancakes for the not so healthies. Along with a good selection of egg dishes, but I don't want to ruin it all for you... The coffee is very good, as is the atmosphere - the staff are very friendly.The prices are also very reasonable, sometimes I think brunch dishes are creeping up ridiculously but not here. Take note: Mud is cash only.