So here we have it, we're into July and the sun is finally gracing us with her presence. Yippee, hello Summer. I've been busy trying to make the most of it, with lots of picnic teas and visits to the pub garden in the past few weeks. What have you been doing to enjoy the sun and also stay cool?
Here's a little round up of what I've been doing lately. I always find tonnes of pictures that disappear into my phone gallery, which I intend to share on instagram/ twitter but sometimes it doesn't happen. So here is my little way of showing you those pictures.
Last week I met friends at
Foxcroft & Ginger
. It's a great little coffee shop on Berwick Street, Soho. I was convinced I had written a blog post about it before as it's not my first visit. It turns out I haven't, it must have been a dream!
It's a really good for cakes, wifi and cute tea posts. I'll come back to the grey & mustard thing..


Last weekend I also visited Mud in Tooting for brunch which I have written about
here
.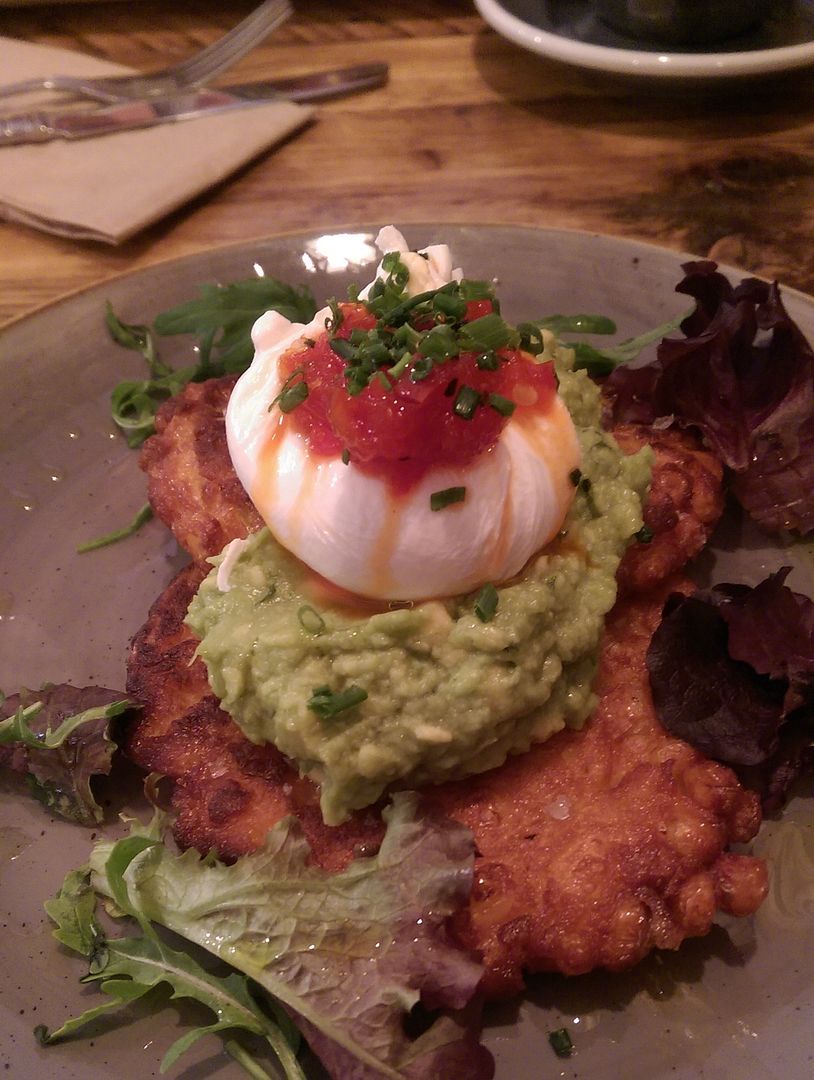 Over the past few weeks I've been meeting friends in central London coffee shops whilst we work on a little project. We went to Tap on Wardour Street. Where I came across very photogenic coffees and cute spoons. Coincidentally mine was from Glastonbury (very close to where I grew up), and my friend's had a Scottish crest on, which is where she grew up. What are the chances?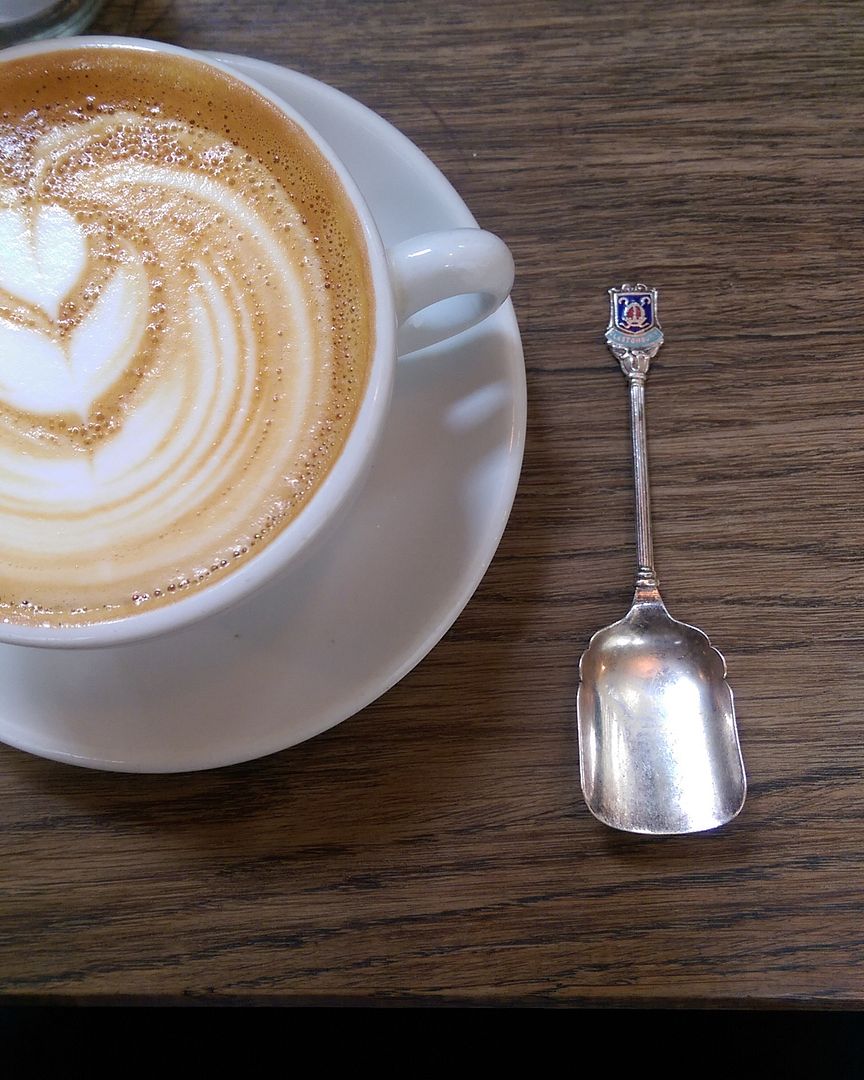 I told you I'd come back to the grey and mustard thing, didn't I? Well I'm trying to create a mustard and grey theme in our lounge at the moment. So I was very happy to find these mustard yellow cushion covers in H&M home (Oxford Street) at £3.99 and the frame £6.99, I just need to print a nice photo for it. I was quite impressed, it was my first visit to H&M home and they have some nice little pieces, at very reasonable prices of course. I also recently bought this clock in a local Earlsfield shop, Bunka. It was £8.99 which I was quite pleasantly surprised at. It reminds me of my time in Copenhagen. :)
I've also been picnicking in the evenings, this hot weather plays havoc with my eating. I've no idea what I fancy in the heat and don't want to be stood in a hot kitchen. I had picnics 3 out of 5 of the weekday evenings. It's so nice to be able to sit outside and enjoy the summer weather. On Wednesday, the hottest day in forever I met friends in Hyde Park where we caught this beautiful sunset over the Serpentine.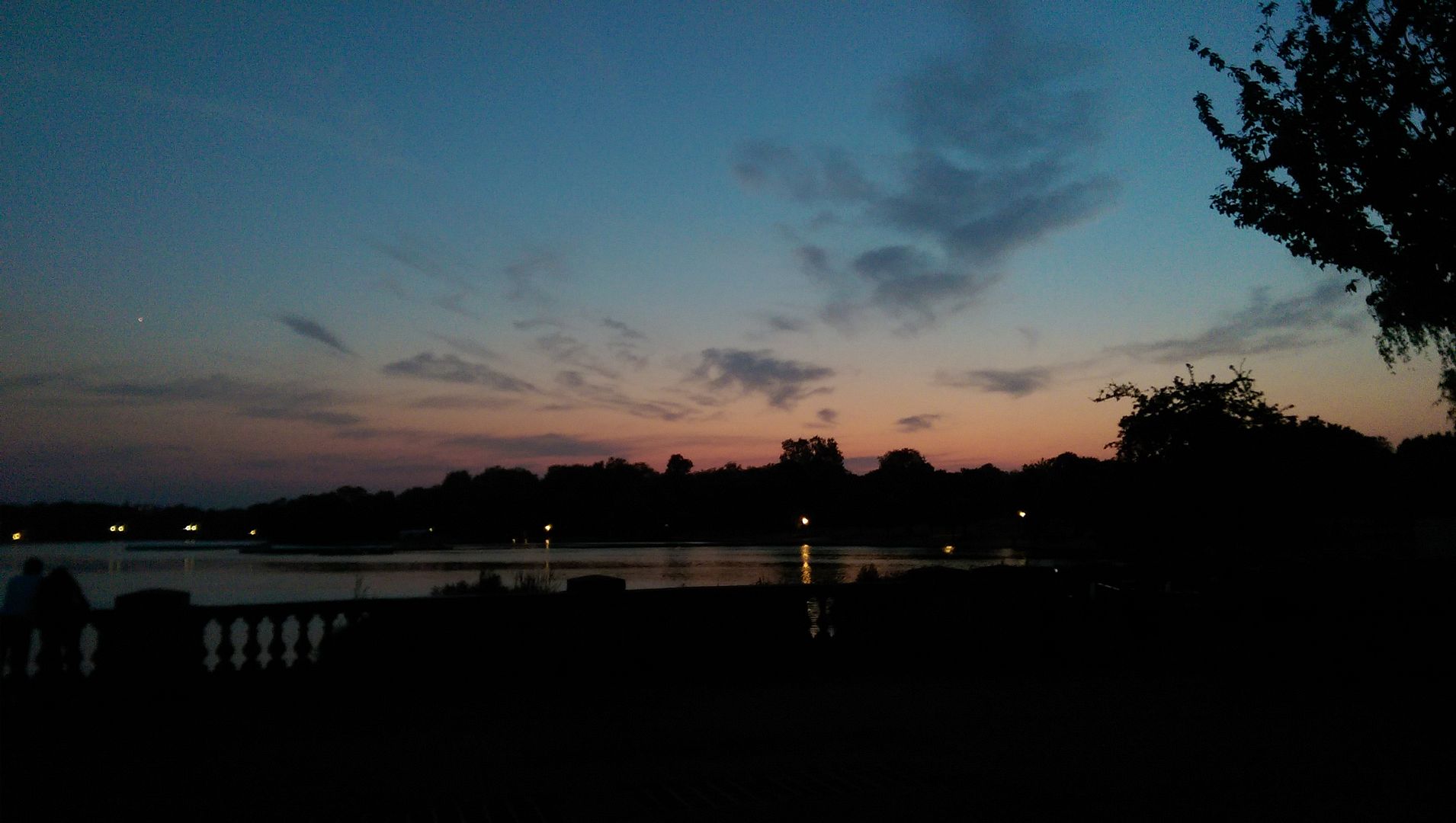 On Friday I went to Chiswick to see a friend of mine perform in A Midsummer Nights Dream. It was amazing, I'm very happy to say I've watched and enjoyed a Shakespeare play now. (I can't really remember back to the Shakespeare days at school...) The summer spectacular was an outdoor performance, by St. Michael's Players, in celebration of their 65th anniversary. I was really blown away by the performance, and strongly recommend their productions if you're interested in theatre, but perhaps not wanting to spend hundreds of pounds on West End tickets.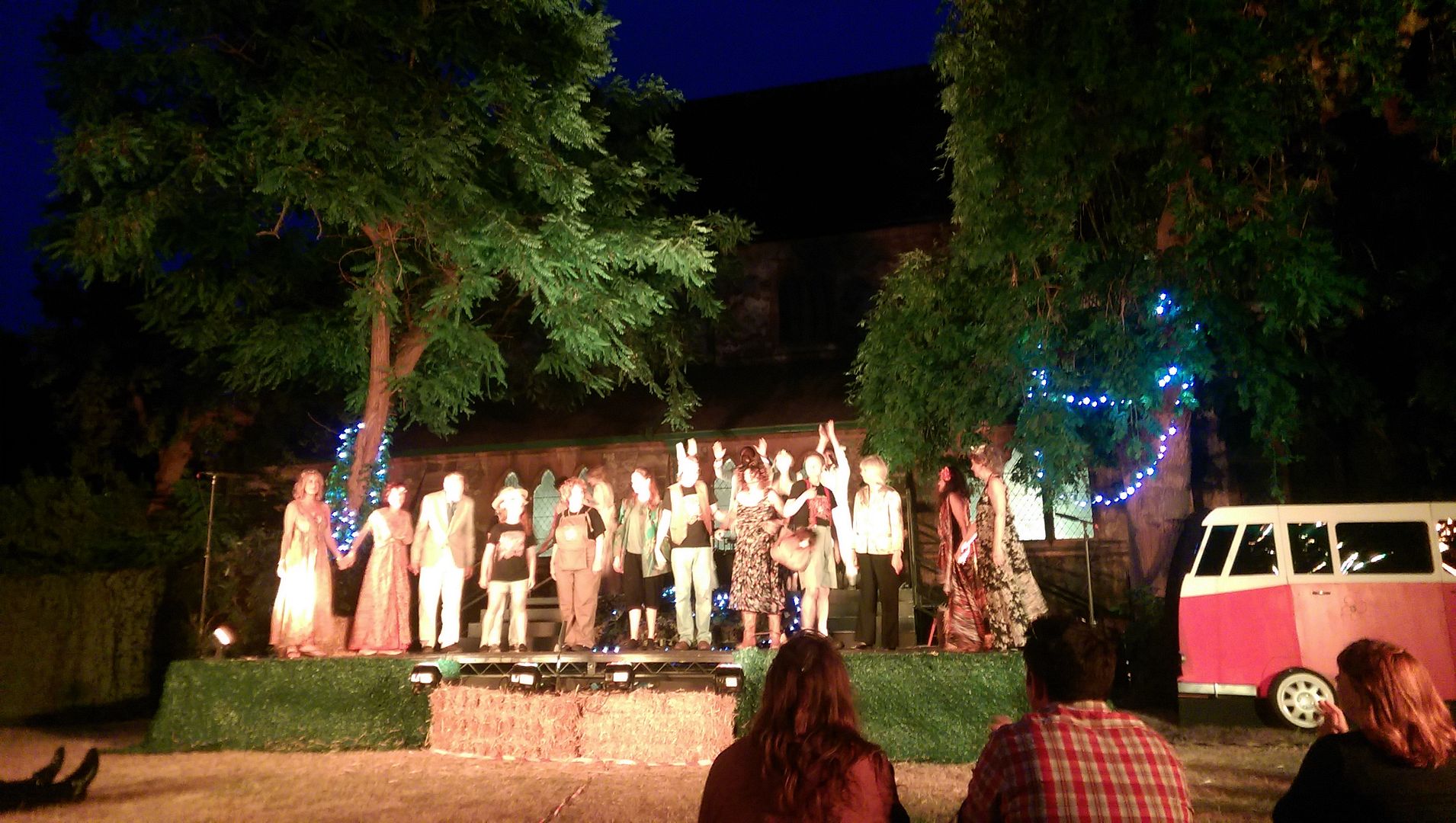 It's been a busy weekend as on Saturday The Boy and I went to Worthing for the day. It was the perfect little escape from London and I look forward to sharing more photos with you soon. Here I should add a little #nofilter !
So there we have it, what have you been doing to enjoy the Summer sun?